Love Hertz for Barker & Baumecker
The Berlin-based duo return with a new EP ahead of their second album.
It's surprising to think that four years have passed since Sam Barker and Andy Baumecker shook up Ostgut Ton with their debut album Transsektoral. It was a LP that fused electronica studio finesse, dubstep-minded soundsystem impact and Germanic propulsion, prompting Oli Warwick to praise the duo for their "potent techno formula that eschews tradition just as it ably imbibes a broad range of influences and styles." Following a small bundle of EPs and some remixes, no more has been heard of the production partnership since. Barker has been plenty busy running the Leisure System label and its conjoined parties at Berghain, while Baumecker is known as one of the lead bookers at the Berlin institution. Considering their connection to the club and the label, it's no surprise that the first outing from their studio partnership for some time was a contribution to the Ostgut Ton | Zehn compilation last year.
Now though it seems that Barker & Baumecker are ready to impart some fresh material from their coffers, starting with the Love Hertz / Cipher single due out next month. It's an immersive affair that shows there has been no slacking in the high-end studio processing department, and it bodes well for the Turns album scheduled to land in late-November. In fact "Cipher" is reportedly a streamlined version of a two-part piece from said album, buffed up for club consumption. You can listen to clips of the double A-side effort via the SoundCloud player below.
Ostgut Ton will release Love Hertz / Cipher by Barker & Baumecker on October 7, and Turns by Barker & Baumecker on November 25.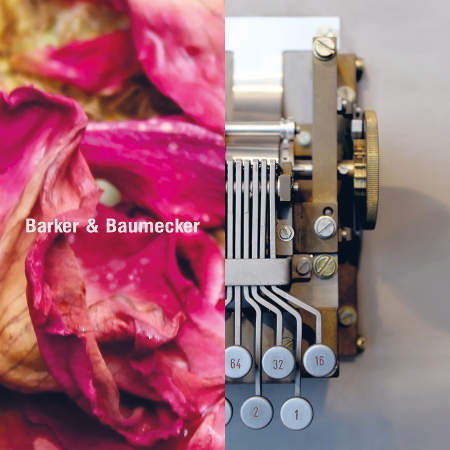 Tracklisting:
A. Love Hertz
B. Cipher
Ostgut Ton on Juno
Header art by Lee Wagstaff