Joey Anderson is Staring Into The Pond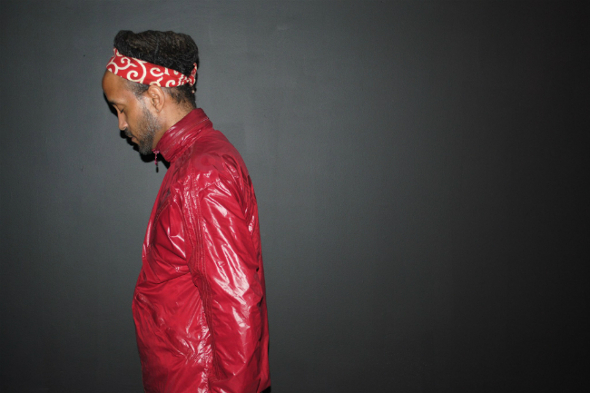 The New Jersey artist's next solo 12″ will arrive on his own Inimeg Recordings.
It was earlier this year in May that Joey Anderson last made headlines on Juno Plus with the revelation he would return to his own Inimeg Recordings in solo form for the first time since 2013. Between now and the Diagram Solutions EP, Anderson has delivered the almighty Dekmantel label two solid albums and the 1974 EP, plus a turn on Tanstaafl Planets that was followed by helping fellow Jersey producer and DJ Nicuri launch his Sound Theories label. This May, however, produced the Dozen Roses 12″ with Ebony Ugo's vocals on "You Ain't Going Home With Me" hitting the sweet spot just they like did on Anderson's much loved Above The Cherry Moon EP from what proved to be a watershed 2013. Anderson now adds a second release to Inimeg in 2016 with a new solo three-track 12″ called Staring Into The Pond.
News of this new Anderson transmission comes a day after discussion went around the Juno Plus editorial desks regarding the notion of decamping to the nearby Kings Cross Pond Club to escape our sweltering office. The title track on Staring Into The Pond only serves to further evoke such fantasies and the 12″ as a whole sounds happier than Anderson's usual unique twist on the melancholic. "December 24th" displays some trademark Anderson keys and warehouse-styled basslines, while "Daughters Glow" shifts into something cooling and dubbed out. All three tracks are available to preview below ahead of its release in late-September, a month that is also set to see a new Joey Anderson record arrive on the aforementioned Avenue 66.
Inimeg Recordings will release Staring Into The Pond by Joey Anderson in late-September.
Tracklisting:
1. Staring Into The Pond
2. December 24th
3. Daughters Glow
Inimeg Recordings on Juno