minimal violence visit the Night Gym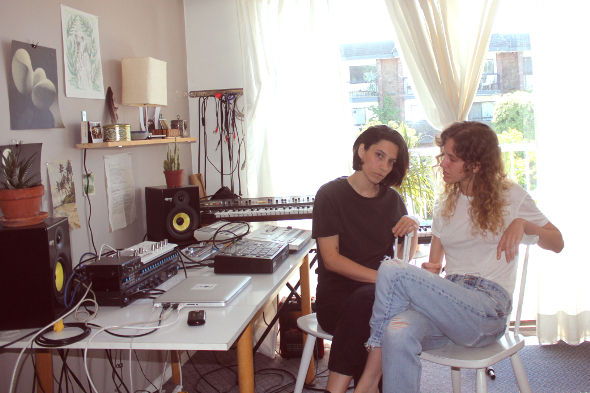 Ashlee Luk and Lida P will debut on 1080p next month with a five-track 12″. 
We have Soledad Muñoz's Genero Sound to thank for introducing us to the hardware-driven music of minimal violence, with the female-focused Vancouver label putting out Ashlee Luk and Lida P's debut, Heavy Slave, this time last year. Side note: we can also reccomend the Yu Su tape on Genero Sound released this January. Since then, minimal violence have shared sides on another tape with Moscow Marco Lazovic, made their vinyl debut with an Untitled 12″ for Dublin operation First Second Label and featured on the inaugural release from local Vancouver outfit Sacred Sound Club.
With a debut European tour for minimal violence winding down, Ashlee Luk and Lida P are set for another foray on the 12″ format with an upcoming debut on 1080p. Due to land late next month, the five-track Night Gym 12″ is the most explicit example yet of minimal violence's stated intent of existing as "equal parts music and art," with Chicago based graphic designer Kevin McCaughey of NONPOROUS employed to provide the distinct imagery on an accompanying poster. In musical terms, Night Gym was laid down in the minimal violence studio over the course of February and March this year using an array of hardware and sourced samples and definitely lands at the tougher end of the 1080p spectrum. Preview all five tracks below.
1080p will release Night Gym by minimal violence on September 30.
Tracklisting:
A1. Night Gym
A2. Girl Talk
B1. Authority
B2. Houses
B3. Crete Is Calling
1080p on Juno / Juno Download