Posh Isolation reissue Varg's Star Alliance
The Swedish artist's cassete box-set will get a new remastered 2LP edition next month.
The ever-developing friendship between Copenhagen's Posh Isolation and Stockholm's Northern Electronics would seem to fly in the face of traditional assumptions regarding frosty relationships between the various Scandinavian countries. The most recent manifestation of this pact between the two labels is Body Sculptures, a five-piece ensemble consisting of Northern Electronics lynchpin Varg, Posh Isolation co-founder and 50 per cent of Damien Dubrovnik, Loke Rahbek, plus Frederikke Hoffmeier (aka Puce Mary), Erik Enocksson and Vit Fana's Ossian Ohlsson. The group have two albums out on Posh Isolation and will be performing a special commission with Krakow's Royal Orchestra Sinfonietta and renowned Israeli conductor Ilan Volkov at Unsound later this year.
Beyond Body Sculptures, Varg has also committed a fair chunk of his prolific solo work to the Posh Isolation cause with last year's rather hefty Star Alliance 6-cassette box-set the most eye catching. Some 23 tracks long, the album was steeped in the heavy electronic melancholia Jonas Rönnberg does so well and explored themes of travel; the album title itself was taken from a point system used by airline companies. With the tape boxset long out of print, Posh Isolation have decided to grant Star Alliance a remastered 2LP edition that features a shortened selection of tracks accompanied by some new Varg productions.
Posh Isolation will release Star Alliance by Varg on August 5.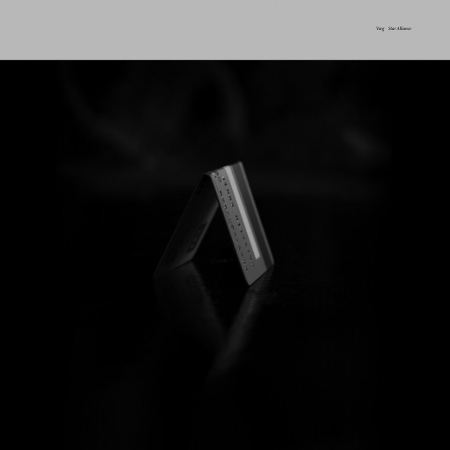 Tracklisting:
A1. Name Signs & New Hands, Old Cars
A2. Corinthia Skin Pt. 1: Artist Dinner & Sparkling Wine
A3. Red Lights / Venue, Midnight
A4. Stroboscopic Observations On Ecstasy
B1. The Eyes Of An Excellent Lover
B2. Cardinal Lipstick, Matching Toenails
B3. Under Beige Nylon
D2. Untitled
C1. White & Yellow, Powdered Drugs
C2. Silk & Steel
C3. Luxury Bubbles, Unscented Lubricant
C4. Corinthia Skin Pt. 2: Ppv & Room-Service
D1. Lobby Leisure
D2. Turbulence / Complimentary Wi-Fi
D3. The City Where I Used To Live & Love / Stockholm 305, Angels Flight
D4. The Color Of Saffon/Opium
D5. Lavender Halter/see Through Showers Of The Standard
Posh Isolation on Juno