Kess Kill sign up Celldöd
The Swedish industrial veteran brings the heat to Rivet's new label.
We were excited as anyone when Rivet announced back in January that he was starting the Kess Kill label to indulge his love of industrial, post punk and EBM. Getting off to a strong start with a record from Cute Heels, the follow-up single from Xaõ Seffcheque was equally well received around this way as a release that, "predates techno, house and most electro and yet… still sounds fresh, alive and vital." Next on the Kess Kill production line is a new record from Celldöd, the project of long-serving Swede Anders Karlsson that has taken shape over the past few years and brought to our attention by the Solvent-affiliated Suction Records. Last year Suction put out the Mekaniskt Gränsland album by Celldöd, the project's first vinyl release after a string of tape-only affairs on his own Brutal Disciplin label.
Further Celldöd productions are now planned for the vinyl format with KESS003, a four-track 12″ on Kess Kill scheduled for release in September to add more weight to Karlsson's presence in the contemporary EBM world, using dystopian synths and clamouring drums as a backbone for deliciously darkside dance tracks. "Falska Gudar" is the leading light, coming in vocal and dub forms and decorated with spooky vocal intonations from Annie Gylling that add to the punky abandon of the music itself. Fun fact: photography for the KESS003 artwork comes courtesy of Stanislav Tolkachev. To herald the news we have a full stream of the latter dub version which you can hear below to fully acquaint yourselves with the Celldöd sounds of Karlsson.
Kess Kill will release KESS003 by Celldöd in early September.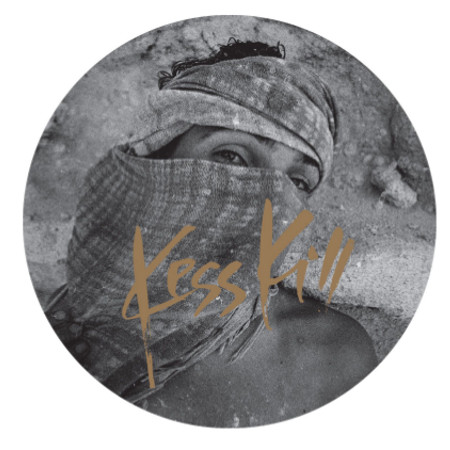 Tracklisting:
1. Falska Gudar (Vocal Mix)
2. Falska Gudar (Dub Mix)
3. Väntar På Dig
4. Aldrig Igen
Kess Kill on Juno