Apeiron Crew – Life after Dunkel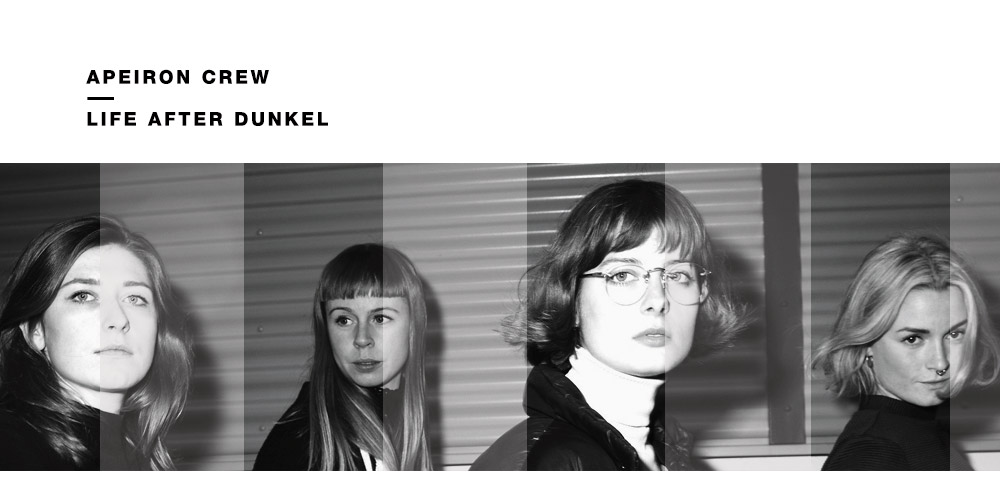 Travelling to Copenhagen, Frank Mitchell learns of the creative forces helping drive the Danish capital's electronic music scene with Apeiron Crew a major spearhead.
Thinking about techno tends to bring to mind places with a deep-rooted history like Berlin or Detroit, but thanks to Apeiron Crew's continued success across Europe, a light has been cast on their hometown of Copenhagen. I attended the launch of Ectotherm – a record label run by Mama Snake and Courtesy, two of Apeiron's four members – and discovered a burgeoning local scene driven by a highly motivated community of DJs and promoters. The creation of a number of Copenhagen's DJ crews partly owes itself to the closure of Dunkel, a nightclub that never defined itself by genre but instead embraced a wide breadth of electronic sounds. The club espoused some key values – varied music, a decent sound system and a good crowd –  fundamentals that live on in both Copenhagen's party scene itself and with one of Europe's most exciting techno teams, Apeiron Crew.
The club partly played a role in bringing together the four members from different backgrounds. Emma Blake, aka Solid Blake, is from Glasgow, and as she mentions, "went through the classic ranks of someone growing up there, spending a lot of time in the Sub Club going to nights like Optimo and Numbers." Simone Øster, also known as Smokey, grew up on a tiny island in Denmark, a place she said, "doesn't hold a lot of advanced culture like techno", opting to spend her time in school listening to Four Tet, Aphex Twin or Autechre rather than study. Najaaraq Vestbirk, aka Courtesy, was originally born in Greenland and initially opted for music above academia, becoming a DJ, promoter and radio host for Dunkel. Finally Sara Svanholm, going under the name Mama Snake, is a Copenhagen native both studying to be a doctor and forging a successful DJ career.
This is Apeiron Crew; four women with a deep love of techno meeting in one of Copenhagen's most musically diverse nightclubs. The closure of Dunkel acted as the driving force that pulled many of Copenhagen's DJ and promoter crews together. This happened by welcoming in young music lovers and covering a broad range of sounds. Øster remembers the venue fondly. "The club was exactly the place that you could just merge all the genres," she says. "There'd be drum and bass, there'd be house and there'd be UK garage and techno and everything else. All sorts of people could throw parties there and it would just go down well."
Although all four members of Apeiron had frequently attended Dunkel, it wasn't until years after the club's closure that the crew came together. "People had been telling us that we should be friends cause we were four electronic music nerds, so we basically started (the crew) so we could put on parties together", Vestbirk says. "In the beginning it was easier to get DJ gigs though, so the events didn't come until six months afterwards," she adds. The crew started doing a show on Dunkel Radio together, which Vestbirk had originally launched with a local DJ called Daniel Bruhn, "We were doing the radio with Daniel (Dee Brown) but he ended up away completing a semester of music school so we ended up doing it on our own," she says. The show gave the four members a chance to get to know each others' tastes and acted as decent indicator that they should start putting on events together.
The crew threw an illegal rave in the city last year that drew close to 1,000 people. "The party was free so you could just walk in", remembers Blake, "everyone played for taxi money and a goody bag which included a pre-rolled joint. They were all just there to have a good time."
The free rave was held in an industrial area of the city in conjunction with a local hip-hop crew, which even managed to accommodate a small skate competition. As the day rolled on so too did the music; from hip-hop to techno, something that didn't immediately go down well, as Vestbirk explains. "All these hip hop people had never been to a techno party before," she says, "they were complaining a little at first, then they really got into it and then they loved it." It's a sentiment echoed by Blake as she paints a picture I'm all too familiar with – topless guys going wild to techno. "When you see these guys at four in the afternoon competing in the skate competition, then you see them at four in the morning with their top off down the front you're like "OK, these folk are clearly enjoying this.""
It's clear that impassioned individuals within Copenhagen are embracing the concept of parties in warehouse and outdoor spaces. This was evidenced further with Svanholm and Vestbirk's choice of venue for their Ectotherm launch party; a night hosted in collaboration with a local promotion team Fast Forward Productions. The party was held in a squat ran by left-wing activists who had previously been evicted from another building in the city.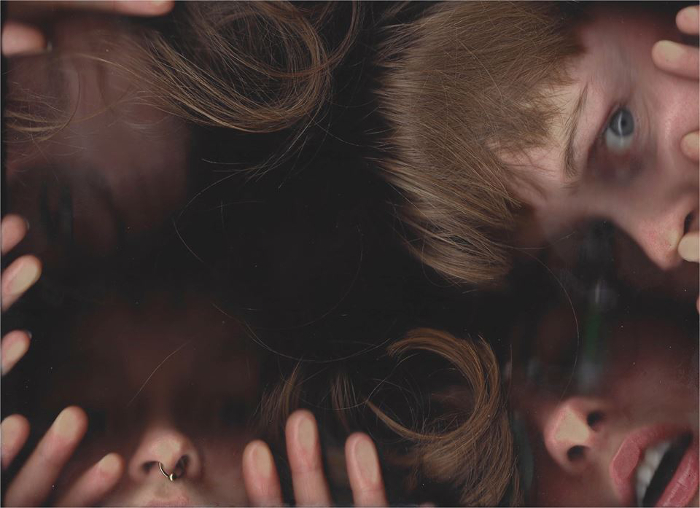 After a four-year battle the group of activists eventually secured their current venue, a graffiti covered building with a small club space opening onto an enclosed courtyard. Housed within the squat was a phenomenal sound system, coupled with an array of flashing lasers, billowing smoke machines and trippy projections. It was thanks to the joint efforts of Fast Forward Productions, Hackstage (visuals and lights) and Ectotherm's Svanholm and Vestbirk that the space looked so spectacular, having arrived at the venue early in the afternoon to construct the productions. This passion was evident throughout an entire night of quality music, impassioned crowd and overwhelming welcomeness. It was a real family affair, mirroring the kind of congenial warmth I'd normally expect in Glasgow.
Apeiron crew themselves exude these values, spreading themselves between international gigs and continuing to help build and enrich their local scene. Far from citing themselves as the catalyst for Copenhagen's recent revival, it's clear the whole crew view it as a community effort. And although publicly they may seem like the face of a growing techno scene, they're all conscious that it takes more than one crew to make a community. "This (the revival of Copenhagen's underground music scene) was something that came about from many crews", Svanholm says. "It's not like we are the only one, we're just the most visible. We are not the crew at all."
Having such a small city with such a large number of nights can cause its own problems, with a limited amount of venues and a finite amount of weekends it can be tricky to get the people through the door. Rather than vying for crowds and competing against one another, the promoters all work together to ensure the best possible outcome for everyone, "All the crews really like each other", Svanholm tells me, "We always want other parties to go well. We have closed Facebook groups where we try to co-ordinate everything because it's in everybody's benefit to make all the parties a success."
It's clear Copenhagen has an active and lively party scene spearheaded by a tight-knit team fervently building a strong community. It's ironic that the closure of one of the city's major venues has spurred the creation of multiple DJ and promotion teams building an interesting local scene. It's no surprise, though, that Dunkel's unfortunate demise helped unite Apeiron Crew, one of the most interesting collectives to come out of Europe, and despite their continued success across the continent, the four will continue to feed, support, promote and enliven an already thriving techno scene in Denmark's capital.
Frank Mitchell
Bottom image courtesy of Jesper Hyuk Larsen