Altered Soul Experiment finds Marcellus Pittman
The famed Detroit selector has delivered the Parisian label its fifth mixtape.
Surfacing last year, Altered Soul Experiment, is French cassette label out of Paris run by Amila & Aurelien whose focus is centred around the mixtape. Enrico Crivellaro's Volcov project inaugurated the label, with the likes of UK digger Red Greg and Skymark called upon next, with the last release served up by Baltimore native Gerard Young, aka GE-OLOGY, this year who's still reeling from a Sound Signature single featuring New Zealand keyboardist Mark De Clive-Lowe. Now it seems Altered Soul Experiment have made the most of a loose Detroit connection by coaxing a mixtape from Three Chairs aficionado and Unirhythm boss Marcellus Pittman.
As Altered Soul Experiment explain, its series of cassettes give, "each selected artist a chance to re-create the tangible nostalgia that derives from cassette tapes whilst educating and creating new experiences for the listener." Altered Soul Experiment 05 (Part 1) is said to flit between "boogie, fast-groove, soul and funk," which Pittmann recorded at home "showcasing tracks he rarely has the chance to play out." Take in some of those sounds on the player provided below.
Altered Soul Experiment will release Altered Soul Experiment 05 (Part 1) by Marcellus Pittman on June 25.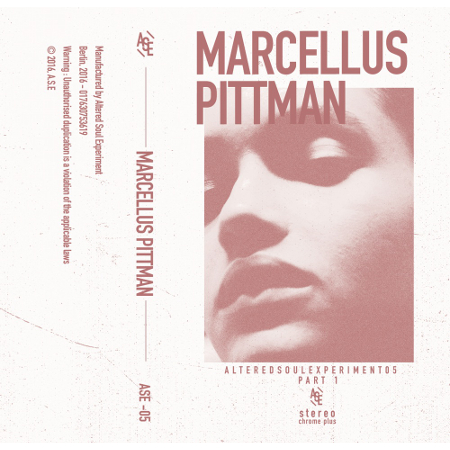 Tracklisting:
A. Side 1
B. Side 2
Altered Soul Experiment on Juno