Astral Industries reinterprets Peter Michael Hamel
Label associates Wolfgang Voigt and DeepChord rework the German minimalist composer.
Based out of London, Ario Farahani's Astral Industries label is doing a fine job of giving the classical, deep and bizarre sounds of Europe and Detroit a deluxe repackaging with the help of Theo Ellsworth's graphic direction. A debut Astral Industries release landed in 2014 with a pricey DeepChord double LP with a recording of Wolfgang Voigt performing his Rückverzauberung scores at the Church of St John-at-Hackney, London, arriving next. Thanks to a tip from Rod 'DeepChord' Modell, a third release arrived last year which saw Astral Industries unearth the obscure delights of Dutch group Chi with the The Original Recordings LP which also brought with it a reunion gig at Dalston venue Cafe OTO.
Keeping with the archival focus for their fourth record, Astral Industries have called upon its two stalwarts in Wolfgang Voigt and DeepChord to reinterpret the music of revered minimalist German composer Peter Michael Hamel (pictured above). Astral Industries write: "Each expansive interpretation invites you to step outside of reality and into an alternative imagination of Hamel's
future world, spiralling into the colours and slowly out of time itself," which will again be committed to 180g heavyweight vinyl with artistic direction from Ellsworth's Thought Cloud Factory. You can preview both reworks below.
Astral Industries will release Colours of Time, Re-Interpreted by Wolfgang Voigt & Deepchord on August 25.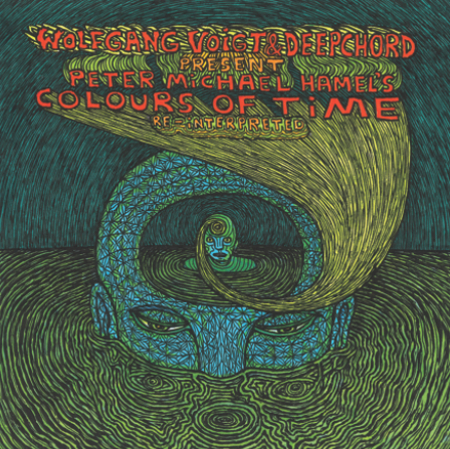 Tracklisting:
A1. Wolfgang's Neokraut Trip
B1. Deepchord's Carolina Forest Mix
Astral Industries on Juno