Flanger spin their way back to Nonplace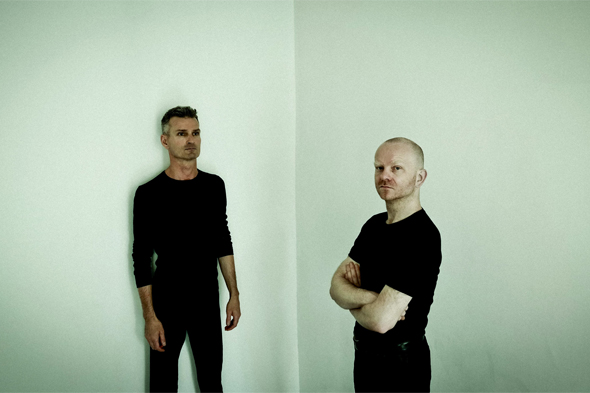 Uwe Schmidt and Burnt Friedman's revived collaboration delivers a new EP.
Last year we reported on the fact that, after a ten-year hiatus, Flanger were back in action with the album Lollopy Dripper. Flanger is a project from two venerable mainstays of German electronic music, Burnt Friedman and Uwe Schmidt (also known as Atom Heart, Senor Coconut and a whole lot more), and its roots reach back to the late '90s and the cult Ninja Tune sublabel N-Tone. The over-arching aim of the project is to look for futuristic ways to continue the principles of jazz music, which sits comfortably with the respective styles of Schmidt and Friedman and results in a delightful whirl of experimental percussion, and snaking samples and synth lines.
Following their return last year, Flanger have embarked on a run of live appearances from Mutek to Milan, and now present a new three-track EP entitled Spinner. The lead title track is an adaptation of "Spin" from Lollopy Drippers, while the other two tracks are wholly original new concerns. We particularly advise you to look out for the engrossing 12-minute "Loose Joints". The record, due out later this month on Nonplace, follows on from Friedman's two-track Peluche / Masque single that heralded the start of his new Risque label at the end of April.
Nonplace will release Spinner EP by Flanger on June 27.
Tracklisting:
A1. Spinner
A2. It From Bit
B1. Loose Joints
Nonplace on Juno