Music From Memory outline Michal Turtle retrospective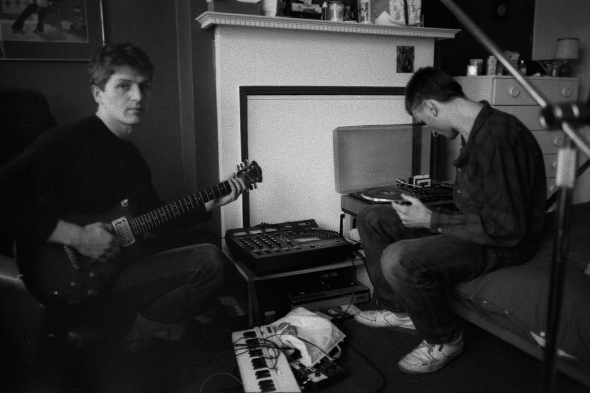 The English producer's public and private output will be collated on the upcoming 2LP Phantoms Of Dreamland.
We were first introduced to the front room recordings of a young Michal Turtle on last year's delighful Are You Psychic 12″ from Music From Memory which paired up a track from the sole album the Croydon-born musician released in 1983 with an unreleased production. Along with the Workdub 12″ released this year, it represents our favourite edition in a series the label described as a platform for "music that was never available in this format but might just feel more at home there." Keen followers of the label will know Music From Memory have been leaving online breadcrumbs regarding a more substantial overview of Turtle's music, posting up the odd video on their Facebook page as well as publishing archival photography on their Instagram account.
The teasing will soon be over with news next month will see a Michal Turtle retrospective arrive in the shape of the 15-track double LP, Phantoms Of Dreamland, which features tracks recorded during the mid-'80s sessions for his sole album, Music From The Living Room. Two tracks from that album feature on the upcoming retrospective – including the delightful "Village Voice" MFM co-founder Tako slipped into his superb Juno Plus podcast last year – but the majority is unreleased material. Previews of nine tracks from Phantoms Of Dreamland can be heard below for a healthy idea of what to expect.
Music From Memory will release Phantoms Of Dreamland by Michal Turtle in mid-July.
Tracklisting:
1. Loopy Madness II
2. Village Voice
3. Maid Of The Mist
4. Ball Of Fire
5. El Teb
6. Zoote Pointe
7. Spooky Boogie
8. Our Man In
9. Meningreen
10. Rainwater Flijt
11. Phil #5
12. Phantoms Of Dreamland
13. End Of an Era
14. Boxes
15. Underneath The Window
Music From Memory on Juno