M. Geddes Gengras studies Interior Architecture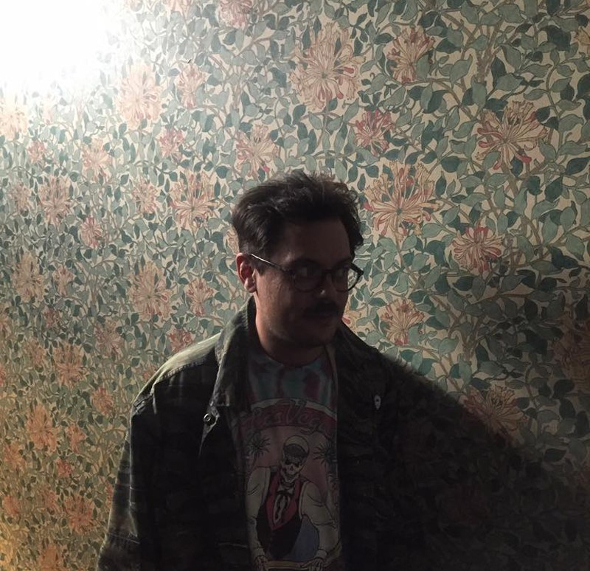 Intercoastal Artists will release the latest album from the LA-based synth obsessive in late July.
M. Geddes Gengras has become a regular fixture on the pages of Juno Plus over the past few years as the Los Angeles-based artist has solidified his position among the foremost modular explorers on the US West Coast. A sprawling collection of solo recordings under his given name for the likes of Umor Rex, Leaving Records, Holy Mountain and various other experimental outposts has latterly been augmented by his more techno-focussed work under the Personable alias. Do check the two Personable allbums Gengras issued through the Peak Oil label overseen "by a number of Brians" and read up on his work in this interview we ran earlier this year.
Given his prolific approach, we are never far away from some fresh M G Gengras material and just a few months on from a tape for Umor Rex news arrives of a return to the Intercoastal Artists label. Gengras has previously issued two albums for the label and the upcoming Interior Architecture is said to be the results of some six years of recording whilst based in California, Connecticut and The Netherlands. Spread across two slabs of vinyl, the album takes shape as four long-form tracks split into various movements and is entirely Gengras's own work aside from some clarinet-shaped contributions from Seth Kasselman.
Intercoastal Artists sum the album up nicely as "electronic rorschach tests for the 21st century," whilst Gengras has his own thoughts on what to expect: "At its best it should feel like sinking into really warm quicksand or dying of hypothermia."
Intercoastal Artists will release Interior Architecture by M. Geddes Gengras on July 29.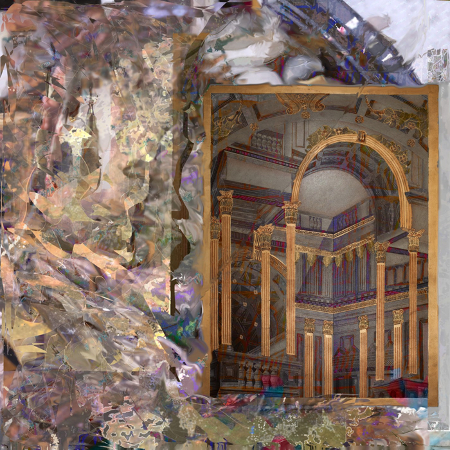 Tracklisting:
A1. Wings / Caroms / Fountain / Worm Suite Pt. 1
B1. Third Column / Pressure Reverie / The Structure / Worm Suite Pt. 2
C1. Extension / Breath (feat. Seth Kasselman) / Worm Suite Pt. 3
D1. Shard / All Bridges Burnt / Dawn Terrapin
M. Geddes Gengras on Juno