Ekster return with Hiele and DMX Krew albums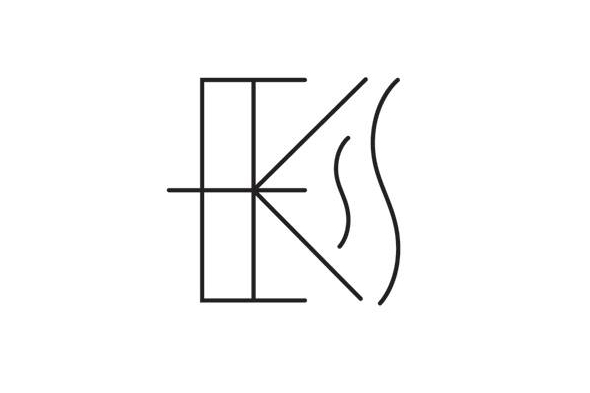 The Antwerp label toast their third anniversary in style two long players due in the coming months.
Last year's Exo compilation proved to be a fascinating and most enjoyable insight into the many stylistic facets that make up the Ekster label, canvassing both local Antwerp talent they've previously championed along with the odd familiar name like Polysick. Ssaliva, Hiele and Hantrax are among those local Antwerp artists that have helped build the Ekster discography since the label emerged in 2013, with the label's eye-catching visual aesthetic best demonstrated on their unprounouncable TCF 10″ which paired the Norwegian's music with some tea in a vacuum-sealed sleeve.
This month sees Ekster arrive at their third anniversary and the occassion will be marked by a pair of albums from Hiele and DMX Krew; the former seems appropriate since he inaugurated the label with a self-titled album back in 2013. Taking the title Ritmische Bezinning, the seven-track album apparently reflects Roman Hiele's interest in the "marriage of rhythm, emotion, harsh and soft in a dialog about the boundaries of the pleasurable." Following this, June will see Ed Upton continue what is, in truth, a prolific few years of activity with a new DMX Krew album for Ekster entitled The New Age Travellers. Some thirteen tracks deep, Ekster suggests the album is Vibert in Library music-mode and can be filed alongside his classic Nuggets compilation, The Strange World Of Bernard Fèvre and John Carpenter's Assault On Precinct 13 OST.
Previews for both these albums can be heard below for an idea of what to expect, whilst Hiele and DMX Krew will also be performing live at a third anniversary party Ekster are organising in Antwerp at the end of May. SSaliva is also billed to play live, whilst Ekster have secured the DJ talents of Stellar OM Source too. Full details on that event can be found here.
Ekster will release Ritmische Bezinning by Hiele on May 28 with The New Age Travellers by DMX Krew to follow on June 13.
Ritmische Bezinning Tracklisting:
A1: Gestures
A2: Moisturizer
A3: Ourthe
A4: Susumus Theme
B1: Mode D'Hiele
B2: Verwelkoming
B3: Princess
The New Age Travellers Tracklisting:
1. Approach To Stonehenge
2. Nightdrive A303
3. Ritual
4. After The Battle
5. Engine Trouble
6. Bedford YRQ
7. Family Time
8. Dayride A303
9. Strange Creatures
10. The Horsedrawn
11. Wiltshire Sunrise
12. Winter Months
13. Final Credits
Ekster on Juno