Best Record Sleeves: April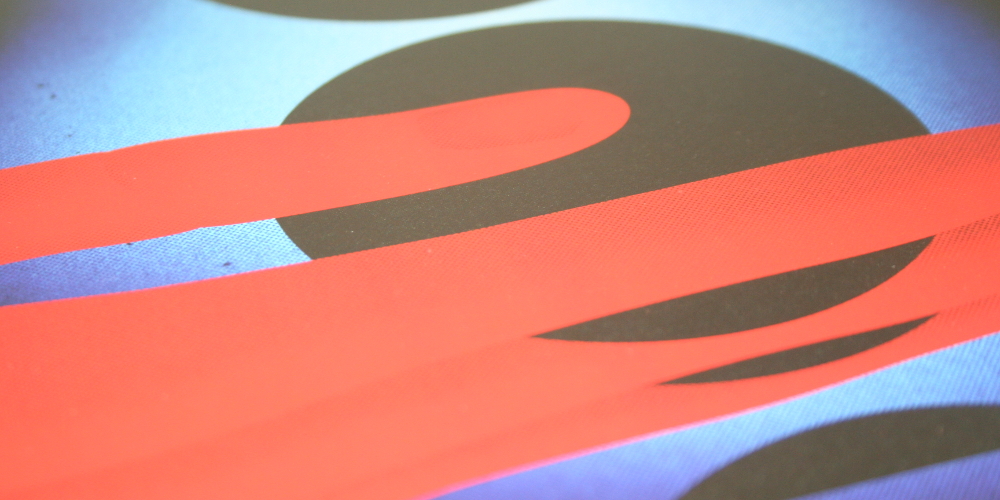 Records on Modern Love, No Corner, Hyperdub, Versatile, Latency and more are highlighted in the latest edition of Tony Poland's column.
We begin the latest edition of this column with the newest release from No Corner that proves effective and eye-catching design does not require a hefty budget. Given their name, it was only so long before an asda release from Vessel and Chester Giles riffed on the supermarket chain that inspired it and vociferous applause must be given to Studio Tape Echo's Alex Digard for the manner it's implemented on The Abyss. Those with a queasier constitution might balk at the pounds of fresh meat that adorns the paper insert, yet Digard's decision to present the credits on a crumpled up slip replicating an ASDA receipt is simply ingenious.
Equally memorable among the thousands of vinyl-shaped releases to pass through Juno's North London headquarters in April was the Babyfather album on Hyperdub. Instantly seared in my memory as one of the album sleeves of recent times, BBF Hosted by DJ Escrow is the latest in a long line of fine commissions for Hyperdub from Optigram founder Manuel Sepulveda though he tells me the concept itself was 100% the work of Dean Blunt. As the cover itself attests, Sepulveda's high-definition style of design made him the perfect person to execute this concept.
The Compassion Crew compilation issued by Dublin label Major Problems has already been covered quite extensively on this site with the record collector speaking at length on the project with Richard Brophy. However the artwork from Simon Landrein contributes a significant amount to the release's charm, utilising all the available space on the gatefold format to present his simple yet eye-catching illustrative approach
Manuel Fogliata's appearance may take on a chameleonic new iteration of beard and hair with every Nuel announcement, yet his Unveiled 12″ for Latency retained the visual consistency the French label has had from the off. Given the commonplace usage of the term 'sculpting' when describing Nuel's music, it feels wholly appropriate that the artwork for Unveiled should be centred around a photo of a stone bust taken by Quentin Vuong in Fogliata's home of Rome. The allure of the screen-printed approach adopted by Latency thus far is yet to wear off for me thanks to their eye for picking out such striking imagery to work with.
The somewhat surprising arrival of Low Jack on Modern Love with the French artist's third album, Lighthouse Stories, was made all the more memorable thanks to the artwork from Will Bankhead. No stranger to this column, Bankhead seems to delight in adopting a slightly different approach to his design when called upon to work outside the confines of The Trilogy Tapes. The artwork for Lighthouse Stories tied directly to Low Jack's Breton heritage with Bankhead designing a collaged cover of scanned imagery from ArMen, a magazine celebrating French traditional culture in Brittany.
In direct contrast to Will Bankhead, West London studio La Boca have bizarrely never featured in the best record sleeves column before, despite their obvious heritage in this field. Known best to this writer for the distinctive visual identity they lent J. Saul Kane's DC Recordings, La Boca have added Gilb'r's Versatile to their client list over the past few years, turning in impressive sleeves for releases from The Explosion and Jonathan Fitoussi & Clemens Hourriere. April saw La Boca turn in some deliciously understated artwork for the Zombie Zombie album Slow Futur that visually hints at the juggling show Cosmic Neman, Etienne Jaumet and Dr Schonberg were invited to soundtrack.
All selections by Tony Poland
[nggallery id=65]