Lone prepares to Levitate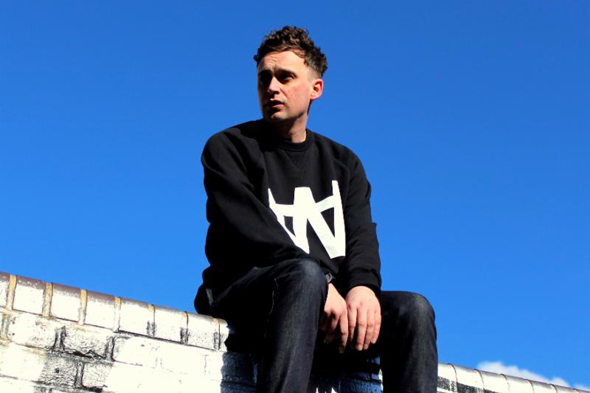 Matt Cutler returns to R&S later this month with his seventh album.
The gift that keeps on giving, we've never been starved of music from Matt Cutler over his years of service in the scene. From the early crunched up hip hop styles of the first Lone releases through to the more expansive rave tropes that adorn his more recent efforts, his release rate has been impressive and particularly leaned towards long players. The last two albums from Lone, 2012's Galaxy Garden and 2014's Reality Testing, both came to light on R&S and thus signaled a productive conduit for the freshest material from the man's studio to surface. After Reality Testing though things have been somewhat quiet, and as has now been made apparent, Cutler was having a hard time deciding where to head after the more mellow tones of that last full-length release.
Many will of course be familiar with the rave tendencies in the Lone back catalogue, not least on singles such as Pineapple Crush, and it is back to these energetic pastures that he returns with new album Levitate. Inspired by hardcore and jungle breaks visions he was having during a savage bout of mid-tour fever, Cutler channeled his energies into a fast-paced collection of nine tracks that blend peppy tempos and nimble drum licks with the trademark graceful melodies one would expect from a Lone record. "Backtail Was Heavy" has already been premiered via a phone line service, which can now be heard here, while "Vapour Trail" is freshly uploaded for your listening pleasure ahead of the album's launch at the end of the month.
R&S will release Levitate by Lone on May 27.
Tracklisting:
1. Alpha Wheel
2. Backtail Was Heavy
3. The Morning Birds
4. Vapour Trail
5. Triple Helix
6. Breeze Out
7. Sleepwalkers
8. Sea of Tranquility
9. Hiraeth
R&S on Juno