Ma Spaventi album due on M>O>S Recordings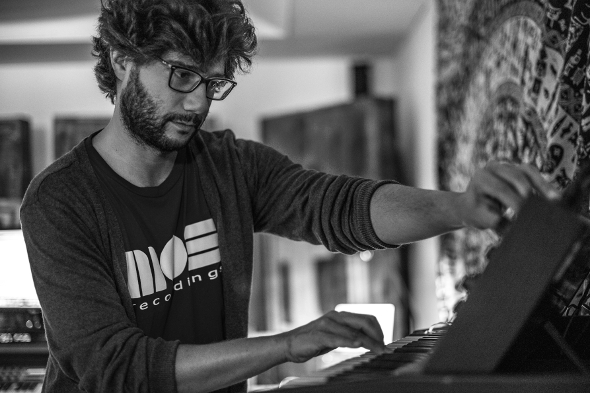 Isola Sommersa by the Italian producer and studio engineer will arrive on Aroy Dee's label in June.
Even if you haven't heard the music of Marco Antonio Spaventi, it's likely he's had a hand in one of your favourite releases of recent times in his capacity as an audio and mastering engineer. Take a quick glance at the website for the Amsterdam-based Italian for a full appraisal of Spaventi's mastering, mixing and teaching clients. In terms of recorded output as Ma Spaventi, he's been a core member of M>O>S Recordings since the turn of the decade, contributing several solo releases as well as a sizeable array of collaborative 12″s as part of R-A-G alongside Aroy Dee and Gijs 'Gstring' Poortman. Spaventi and Poortman also work together on the more rugged-sounding Crystal Maze project which has appeared on Bio Rhythm and Echovolt.
Having issued a debut album for the Pizzico Records label last year that indulged his passion for vintage Italo Disco, Spaventi is set for a return to Aroy Dee's M>O>S with a second album entitled Isola Sommersa. Due for release in June, the nine-track track album fits snugly into the M>O>S constellation with Chicago and Detroit house reference points, but executed in a manner the label describes as "ambitious, absorbing and widescreen." You can preview the album over at the Delsin Records site.
M>O>S Recordings will release Isola Sommersa by Ma Spaventi on June 20.
Tracklisting:
1. Tape Noodles
2. Simple Mind
3. Missing Sunlight
4. Bruiloft (Aroy Dee Percussion Mix)
5. Best Regards
6. Undisclosed Ambient Intermezzo
7. Luna Piena
8. Smooth Professor
9. Titanic Moments
M>O>S Recordings on Juno