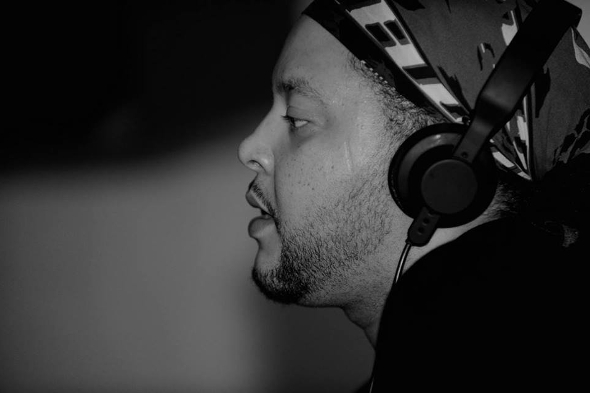 A second long player from the New Jersey native will arrive next month. 
Definitely an artist that could be considered an auteur in his field, DJ Qu has managed to achieve a great deal of notoriety while adhering to an uncompromising, experimental vision. There are times Ramon Quezada's brand of house and techno can hit hard and heavy, while elsewhere he can be delicate and otherworldly, but he always remains in a curious league of his own. It took some six years of steadily issuing 12"s before he turned his hand to his debut album, the utterly sublime Gymnastics. At the time, Qu's sound was more readily associated with deep house warmth and minimal percussive lines, but over time it's fair to say his productions have developed a tougher exoskeleton even if the myriad subtleties remain within. Redtones, SS1 and Cycling, released last year on Strength (Qu's own label), Secret Sundaze and No. 19 respectively, all sported some heavyweight drum patterns in amongst the swirling surrealities of the melodic and textural work.
Now the first appearance of 2016 for both Qu and Strength Music comes in the form of Conjure, a nine-track album that finds the New Jersey native on wonderfully adventurous form. Compared to the punchy fireworks of many of his club singles recently, there's much on the album that feels closer in spirit to those earlier Qu releases, but not at the expense of the odd fist-shaking moment. The album will be released as double vinyl in late May, and features Charlotte Carter-Allen on vocals for the sumptuous opening track "Lotus", which is dedicated to pivotal late New York dancer Marjory Smarth. Take a spin through the preview clip, embedded below, to get a feel for where our favourite New Jersey house magician is at right now.
Strength Music will release Conjure by DJ Qu on May 20.
Tracklisting:
1. Lotus (In Memory Of Marjory Smarth) feat. Charlotte Carter-Allen
2. Feed Off Of
3. CandleLit
4. Whistle Song
5. Supafly
6. Visitation
7. Get It 'Til It's Gone
8. Toc
9. Conjure
DJ Qu on Juno