DJ Guy explores Structures & Rhythms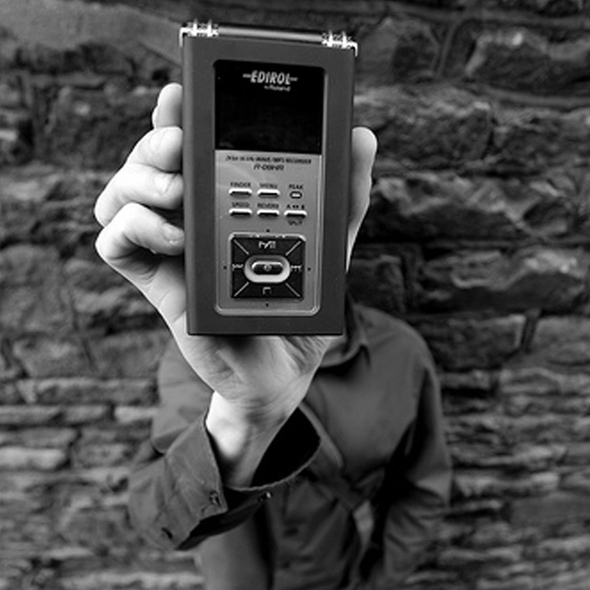 Archival jungle from the Cardiff producer's late-'90s period meets fresher techno productions on an upcoming 12″ and cassette release from Organic Analogue Records. 
In an interview published on Juno Plus earlier this week, Livity Sound man Kowton revealed how much of a positive influence All Caps selector Bake had during the recording sessions for his newly released album Utility. When it comes to DJ Guy, it is clear Bake and his fellow All Cappers have played an integral role in the Cardiff producer's vast archive of material reaching a wholly appreciative audience. After the Glasgow label pulled through the DJ Guy archives to issue the 12″ 20 (1996) in 2014 , his work has gone on to appear in tape form for Midwest label Crisis Urbana and grace Danish outposts Cejero and (the now sadly defunct) NORD.
The latest label to help facilitate DJ Guy's heart-warming revival in fortunes is London's Organic Analogue whose steady and sure rise so far through Jeremiah R and HVL records is befitting of such a DIY operation. We can't help but be impressed by the sheer scope of  Structures & Rhythms 94-99, which encompasses a Structures 12″ brandishing recent techno productions from DJ Guy, a cassette of jungle productions from the late-'90s, plus an A5 booklet featuring an interview between the producer and our own staff writer Oli Warwick, photography and full info on the gear used.
Structures & Rhythms 94-99 is scheduled for release at the end of the month, though Organic Analogue are hosting a pre-launch party next week at Dalston venue The Victoria. Along with a live performance from DJ Guy and selecting support from O/A artist White Peak and our aforementioned staff writer, the label have also invited the excellent Sophia Loizou  to perform a hypbrid live/DJ set. More details on the party here.
Organic Analogue will release Structures & Rhythms 94-99 by DJ Guy on April 25.
Structures 12″ Tracklisting:
1. Structures
2. Harmonic Oscillation
3. Concrete Sunrise
4. Frequency Pressure
5. Structures (reprise)
Rhythms 94-99 cassette Tracklisting:
1. Cosmic Ocean (1995)
2. Computer Control (1995)
3. Steppa Phase (1995)
4. Revival (1999)
5. Quadrasonic (1995)
6. GRB 990123 (1997)
7. Planetesimal (1995)
8. The Heliosphere (1994)
9. PDM X Break (1997)
10. Black & White (1995)
11. Rhythms 94-99 (White Peak rework)
Organic Analogue on Juno