Gavin Russom – Psychic Decolonization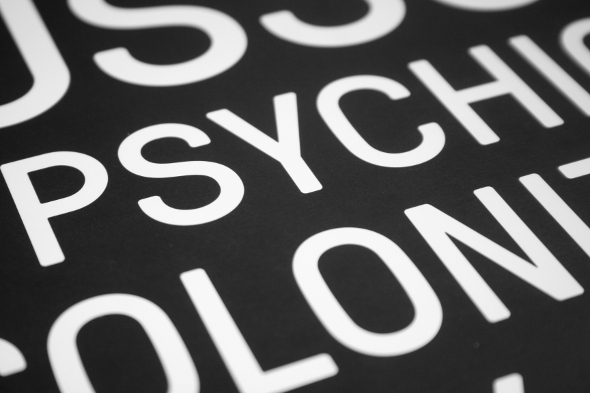 Electronic music too often shies away from taking a stand or making a statement. It seems like Gavin Russom is an exception. On his 2014 release, Telemetry / The Beneficent, The Merciful, he took inspiration, albeit subconsciously, from the Islamic devotional music he came into contact with during his childhood. On his latest release, a debut for Zurich label Lux Rec, he dedicates the four tracks to two people.
The first is Leonard Peltier, a Native American activist who is currently serving a life term for double murder, even though civil rights groups claim he was given an unfair trial. The second, Assata Shakur, was a member of the Black Panther army. Convicted of killing a policeman, she was incarcerated, escaped and fled the US and is now living in Cuba. She remains on America's most wanted list with a price tag of 2 million dollars on her head.
In referring to these two names, is Russom merely flirting with controversy or is he seeking to raise awareness about people who stood up to the system and paid the price? The reference to these two names made me find out more about Peltier and Shakur, which is considerably more than the typical techno record achieves.
Musically, Decolonization is much darker and deeper than his previous releases, with the exception of last year's outing on Curle. On "In Wolfskins", drums roll like thunder to provide the cover for Russom to conjure up a cacophony of noisy electronic squeaks, frequency shifting tones and other unidentified tweaks. "Blood Codes" is less detailed, but the mood is more menacing thanks to the use of a throbbing ebm bass, urgent hats and brittle percussive ticks, while "The Shelter of Palms" – presumably a reference to Shakur's life in Cuba –  sees Russom hurl up acidic belches over merciless kicks, before the track gradually settles into a swampy noisy groove.
Finally, "Let the Bones Speak", which could be about either individuals' trials, is a six-minute journey through a sea of white noise and detuned TV interference. Psychic Decolonization is a rarity; it gets people thinking and for the most part, you can dance to it. If only Russom's peers would follow his lead.
Richard Brophy
Tracklisting:
A1. In Wolfskins
A2. Let The Bones Speak
B1. Blood Codes
B2. The Shelter Of Palms