Orbits launches with Ron Trent rarities
A pair of cuts from the Prescription man's archives form the first release in a new 12″ series from Bass Cadet Records. 
Bass Cadet Records encompasses both a label and a shop housed in the midst of Berlin neighbourhood Neukölln. The former came first, established in 2012 as an outlet for the music of label founders Atilla and Tolga Fidan and Arcarsenal with four releases in the label's discography to date. The store opened in the summer of the following year, offering Berliners a place to rifle through house, techno, soul and disco vinyl of all flavours. The hustle of activity around Bass Cadet has also seen the emergence of Altered Soul Experiment, a cassette-based mixtape series operated by a store employee which has taken in selections from Red Greg, Ge-Ology and Volcov so far.
A new division of Bass Cadet Records arrives later this month in the shape of Orbits, a 12″ series that builds on the strong ties of respect and friendship the label has built up with modern day exponents of electronic music. The debut Orbits release digs through the Ron Trent archives, focusing on his 2009 CD-only album Dance Classic to present the opening two tracks on vinyl for the very first time. Already in the hands of selectors like Hunee and Sassy J, these two tracks will probably appease Trent fans still waiting for that mooted Prescription retrospective from the Rush Hour crew.
Bass Cadet Records will release Orbit 01 by Ron Trent in mid-May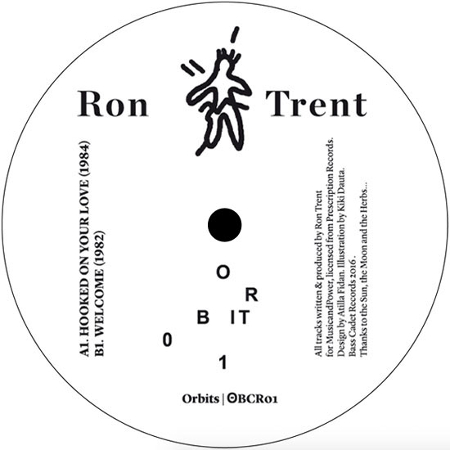 Tracklisting:
A1. Hooked On Your Love (1984)
B1. Welcome (1982)
Bass Cadet Records on Juno