LSC bring Ron Morelli to Café Oto
The LIES boss makes his live UK debut at the event which also features Eric Copeland and Not Waving – win tickets here.
Ron Morelli is no stranger to DJing in London, indeed he once headlined a Juno Plus party we put on in Stoke Newington basement The Waiting Room a few years back. The English capital is yet to see how he transfers his wealth of original material for Hospital Productions to a live setting, so kudos to London-based event crew LSC who have booked Morelli in for his debut UK performance. Due to take place at Dalston's Café Oto next month, Morelli is said to be along the same musical lines as his most recent album, A Gathering Together. Joining him on the night, former Black Dice man and L.I.E.S. artist Eric Copeland will also perform live whilst Diagonal's Not Waving has been booked for DJing duties.
LSC have been kind enough to offer up a pair of tickets for the event, all you have to do is answer the question below. The competition will run until 2pm on Tuesday, May 10, with the winning entrant notified via email shortly afterwards.
[jp_comp question="Who forms The Deli Twins production partnership with Ron Morelli?"]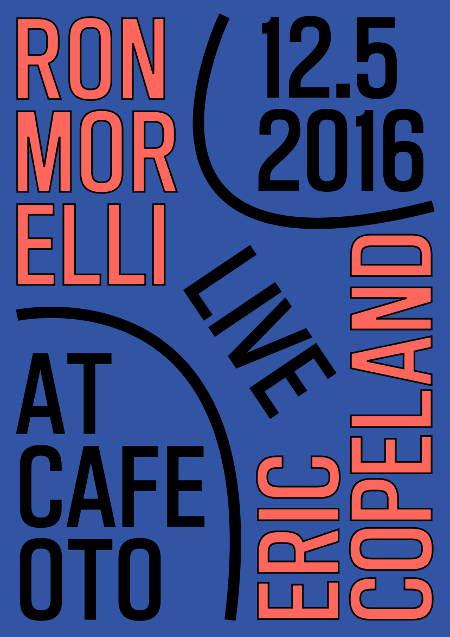 Details:
Thursday, May 12 2016
8pm
Café Oto
18-22 Ashwin Street,
London. E8 3DL
Tickets £10 + b.f. – more info here
Full line-up:
Ron Morelli (live)
Eric Copeland (Live)
Not Waving (DJ)