Fotomachine next for Jheri Tracks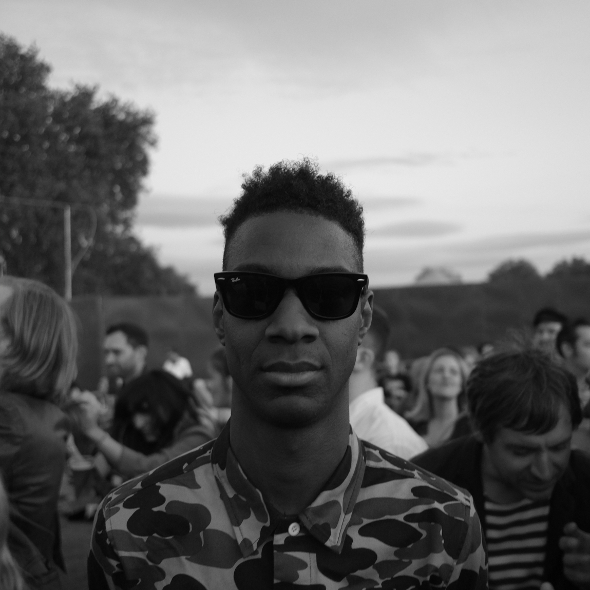 The recently launched All City offshoot will release the Black Science 12″ from the Technicolour boss.
Back in late January we brought news of a splintering of sorts from Dublin's All City with the launch of Jheri Tracks, a sub-label aimed at dancefloor-focused 12″ output with a regular release schedule. This being All City, it was no surprise that the debut Jheri Tracks release was instead an 18-track compilation issued in digital and the now-defunct MiniDisc format. A 12″ sampler consisting of seven tracks was also released in limited quantities. A second Jheri Tracks release is now on the way, and welcomes Fotomachine into the fold with a 12″ called Black Science due next month. The visual theme of vintage footballers continues with Fotomachine's Jheri Tracks debut featuring an insert depicting Gil Heron (father to Gil Scott Heron) on his sole appearance for Celtic F.C.
It has been a while since Dean Bryce graced a label with some fresh Fotomachine material, with his time taken up by overseeing the Technicolour offshoot of Ninja Tune which has resulted in some fine music from Levantis, Flo Kupfer and Hieroglyphic Being. In the round of questions and answers that accompanied his highly popular Juno Plus podcast last year, Bryce did hint some new Fotomachine music was being cooked and its evidently been scooped up by Jheri Tracks. A press release for Black Science describes the four tracks as "musical alchemy and Fotomachine's ode to the weird and wonderful and most importantly the groove." You can preview al four tracks below.
Jheri Tracks will release Black Science by Fotomachine on April 18.
Tracklisting:
A1. Romancer
A2. Patterns
B1. Circular
B2. Black Science