Intonal festival reveals second round of names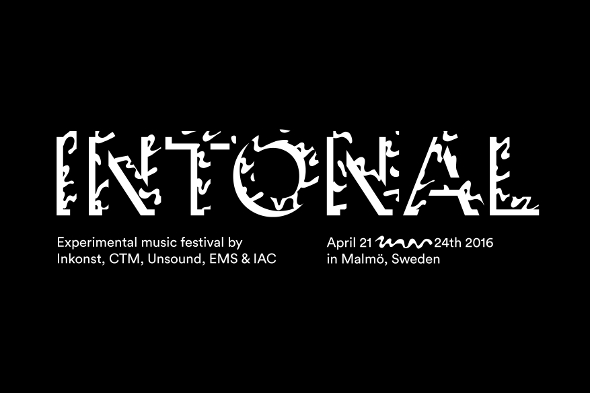 James Holden & Camilo Tirado, Kassem Mosse, Tyler Friedman, Peder Mannerfelt, Editions Mego's LCC and Kara-Lis Coverdale added to the experimental Malmö event.
With festivals very much a common place to experience live music and DJ sets these days it's not uncommon to see a rotating tour of the same names play the worn festival circuit. In a quest to seek out the more of eclectic end of progressive electronic music it was Swedish festival Intonal who surfaced on our radar a month ago thanks to its initial bookings of Rrose, Tolouse Low Trax, Stephen O'Malley, Phuong-Dan, SØS Gunver Ryberg and Morton Subotnick. Intonal has been made possible for a second year thanks to its collaboration with CTM and Unsound festivals in addition to Sweden's centre for electroacoustic music and sound-art, EMS, Lund University's Inter Arts Center, Kontra-Musik and Malmö's Inkonst centre where the majority of the festival will take place.
As the festival states: "We want Intonal to be a place where seemingly difficult and inaccessible musical expressions are transformed into open and joyous experiences." Intonal put paid to this by adding James Holden's collaboration with percussionist Camilo Tirado to the line up alongside Kassem Mosse – who will also participate in a talk with Tolouse Low Trax – to Editions Mego curios Las CasiCasiotone (LCC), Umor Rex's Kara-Lis Coverdale and Kontra Musik's man of modular minimalism, Tyler Friedman.
Furthermore, Peder Mannerfelt, Danish DJ troupe Apeiron Crew and Serge modular synth expert Thomas Ankersmit will play alongside Posh Isolation's Mats Erlandsson whose recent Valentina Tereshkova LP is fresh off the press and worth exploring, while Rrose will play James Tenney in Johanneskyrkan church on the opening night. Funeral Fog label founder Jurko Haltuu will also be DJing, as will Rivet, doing a Kess Kill special. Check up the full line up below and for more information visit the Intonal website.
Intonal Festival Malmö takes place between April 21 – April 24.
Line up:
Morton Subotnick & Lillevan
James Holden & Camilo Tirado
Stephen O'Malley
SØS Gunver Ryberg
Rrose
Kassem Mosse
Apeiron Crew
Tolouse Low Trax
TM404
Peder Mannerfelt
Camilla Sparksss
SooJin Anjou (plays Subotnick)
LCC
rRoxymore
Rrose (plays James Tenney)
Kara-Lis Coverdale
Thomas Ankersmit
DJ Phuong-Dan
Wolf Müller
Tyler Friedman
Maria Horn
Mats Erlandsson
LXMP
67,5 Minute Projekt
NOS++T++
Acousmatic For The People
Sonic Art Chamber Music
DJ Olivia
DJ Palmalova