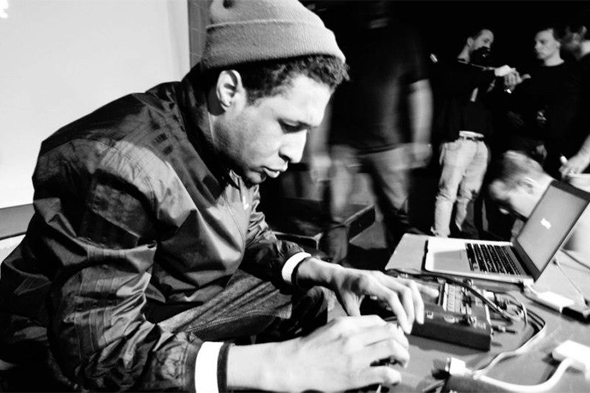 The Deepblak main man returns to an old alias to serve a Book Of Rhythm to his own label.
At the point where free jazz and house music collide, Armon Bazile and his Deepblak associates have surely established themselves as leading practitioners of future-minded soulful electronic music. With his landmark Worlds album in 2013 the Oakland-based artist painted a dazzling picture of immersive electronica rich in melody that never shied from throwing wild, jagged rhythmic contortions into the mix, but it was still a smooth ride compared to the head-spinning adventure of his collaboration with Afrikan Sciences, Sketches Of Space. Since 2014 material has been scant from Bazile, although he could be found last year directing an offbeat film around Berlin with an all-star cast. The Deepblak label meanwhile was busy presenting the debut album of one of the core members of the crew, Damon Bell, as well as a single from Octo Octa later in the year.
Now Bazile has returned to the fray by revisiting an old alias last seen in 2011. Orion 70 had one outing on vinyl by way of a split disc with Afrikan Sciences on Enki, while a few additional digital-only releases exist from that time, but now Bazile's forgotten project has found a new lease of life that manifests with the Book Of Rhythm EP. As you would expect this is far from standard-issue club fare, but there's no doubt a techno tempest rages at the core of this record. Polyrhythmic trysts of acid lines and pummeling drums abound, mixed up in that heady, cyclical brew that defines the groove of the Deepblak output. The three-track record is set for release later this month, but for now you can try to decipher the dizzying delights via the SoundCloud player below.
Deepblak will release Book Of Rhythm EP by Orion 70 on March 28.
Tracklisting:
A1. Book 01
B1. Book 02
B2. Book 03
Deepblak on Juno