Project Pablo has Priorities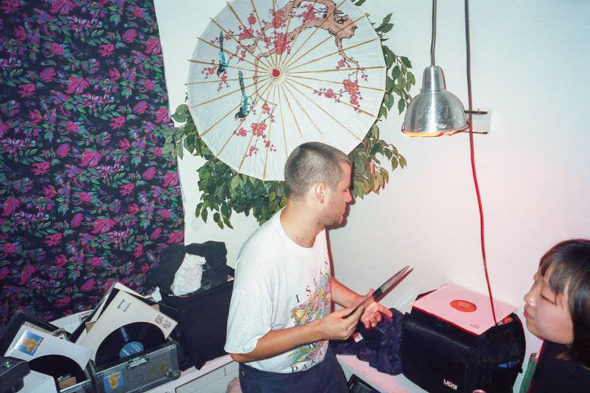 The Montréal producer makes the jump to Lone's Magicwire for his latest release. 
By their own admission, Matt 'Lone' Cutler's Magicwire label is currently enjoying a second life, "inspired by their love of VHS skate tapes, sun drenched days and colorful late nights." Active since 2010, the label kicked off with Lone's classic "Pineapple Crush" and went on to release music from Neon Jung and Kommune1, but fell to one side as Cutler became increasingly involved with the rebirth of R&S Records. Last year saw a soft reboot for Magicwire in the shape of an official reissue for Lone's 2008 album Lemurian, whilst the aforementioned 'second life' took shape with the Animal Eclipse 12″ from Maryland artist Lance Neptune earlier this year.
Magicwire's rebirth will now continue apace with the news they have scooped the latest release from Project Pablo, the Canadian producer who was granted the honour of inaugurating 1080p's 12″ series last year with I Want To Believe. After collaborating with Wolfey on a low-key 12″ for London label Church, Holland joins the Magicwire fray with the upcoming Priorities which is scheduled to land next month. As the title suggests, the four tracks find the Montréal producer musing on the "passive priorities that find you in the evening, late night and morning, in every moment of the day as the earth takes it course around the sun" and you can get a taste of how this manifests itself on "Warm Priority" streaming below.
Magicwire will release Priorites by Project Pablo on April 9.
Tracklisting:
1. Evening Call
2. Warm Priority
3. Lalime (Dandana mix)
4. About To Leave
Magic Wire on Juno