Lakker Struggle & Emerge for R&S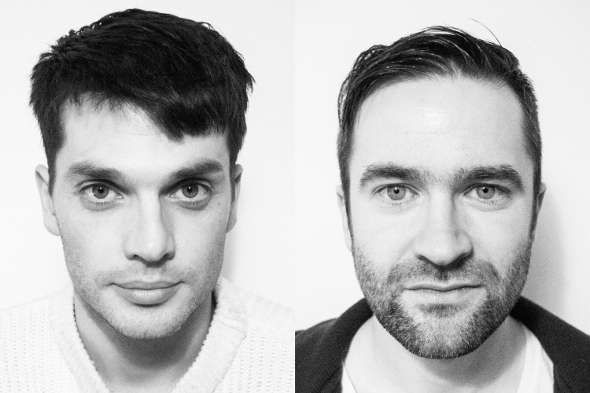 The new eight-track EP from the Irish duo explores the relationship the Dutch have with water.
Irish duo Lakker have been on a productive march through the experimental zones of modern techno since they first crept onto the radar via Killekill back in 2011. Ensuing releases for Blueprint and Stroboscopic Artefacts all led on to the logical end point of last year's Tundra LP on R&S, a label that makes a natural home for the abrasive yet dynamic brand of electronica-infused techno they conjure up. Meanwhile both Ian 'Eomac' McDonnell and Dara 'Arad' Smith have been exploring their own individual paths, with the former particularly forging a strong solo identity with singles on Inner Surface Music and Candela Rising as well as the much-celebrated Spectre album back in 2014.
Now though it's time for the pair to regroup and deliver an intriguing new long form EP with a unique concept behind it. The RE:VIVE Initiative approached Smith and McDonnell to create a new work using archive field recordings and broadcasts from the Dutch national archive as the source material, all focused on the theme of "the Dutch and water". Considering the low-lying nature of the topography in the Netherlands, it's a pertinent subject for the country, and so Lakker spent time meeting academic experts in order to learn more about the issues behind this theme. Issues relating to the second world war and the scale of Dutch flood defenses all reportedly came into play, resulting in eight tracks that continue Lakker's uncompromising style even with a very different starting point to their previous releases. You can get a feel for one of the most intense tracks on the release, "Maeslantkering Gating", via the SoundCloud player below.
R&S Records will release Struggle & Emerge by Lakker on May 13.
Tracklisting:
A1. Reclamation
A2. Maeslantskering Gating
A3. Emergo
A4. Broken Clouds
B1. Ever Rising
B2. Fierljeppen
B3. 5000 People
B4. Open Clouds
R&S on Juno