Peter Rehberg returns as Pita
Editions Mego will release the first solo album by its founder in 12 years.
Take a look at Editions Mego's back catalogue of the past decade and it's easy to understand why a label owner as talented as Peter Rehberg hasn't had the time to release a solo album of his own in more than a ten years. In 2015 alone the label released LPs by Container, Anthony Child (Surgeon), Shit & Shine and Chra, aka Christina Nemec who plays bass alongside Christian Schachinger and Rehberg in Shampoo Boy. Furthermore, Editions Mego helped put out Donato Dozzy's vocal-lead Sintetizzatrice album with Anna Caragnano, and a live Voices From The Lake LP, to Thomas Brinkmann's overlooked What You Hear (Is What You Hear) album and former Pan Sonic member Ilpo Väisänen's Communist Dub album as I-LP-O In Dub.
With this in mind you can see why Editions Mego received our vote for being one of last year's best labels, with the icing on the cake being the Fridge Trax Plus reissue – an album Rehberg made as Pita with Mego founders General Magic in 1995 –  that Editons Mego released to commemorate its 20th anniversary. Solo Rehberg material under his Pita alias now returns 12 years after Swedish label Häpna put out Get Off, with Rehberg now extending "the perennial Pita sound into a paradox of intimidation and beauty," with the release of Get In. Somewhat dedicated to David Bowie via his Thomas Jerome Newton character in the cult film The Man Who Fell to Earth, Editions Mego have said the music on Get In "teases the juncture between the human and the tool, the improvised and composed and the analogue and digital," highlighting that album track "Line Angel" could be a "new form of minimalism for the post internet crowd." Preview the album's finale below.
Editions Mego will release Get In by Pita on May 14.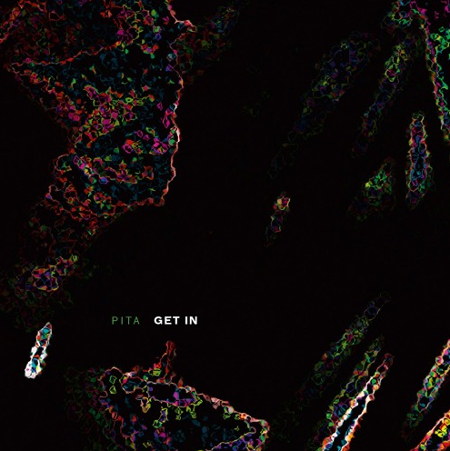 Tracklisting:
1. Fvo
2. 20150609
3. Aahn
4. Line Angel
5. S200729
6. 9U2016
7. Mfbk
Editions Mego on Juno
Header image courtesy of Magdalena Blaszczuk