Kyoka returns to Raster-Noton
The Japanese artist will release a six-track CD and 12″ on the famed German label.
There's no denying that Raster-Noton is a label most synonymous with 'experimental' electronic music and last year alone it released albums by Alva Noto, Senking, Kangding Ray's Cory Arcane LP, Dasha Rush's Sleepstep and Grischa Lichtenberger's complex La Demeure; Il Y A Péril En La Demeure. The year before saw Japanese artist Kyoka release her first album on the label, Is (Is Superpowered), following a contribution to the labels R-N series that's also taken in far flung sound designs from Emptyset and Ueno Masaaki, among others. Kyoka, whose music Ryuichi Sakamoto once described as sounding "like a toy box turned upside-down", now returns to Raster-Noton with a six-track CD release (Japan only) and four-track 12″ called SH that's be described as possibly "her most experimental record so far."
Said to be inspired by a residency at EMS Studios in Stockholm, sounds heard on SH are a little grittier than what the label is generally known for, with music to make the vinyl cut described as having a "spontaneous character as they were edited and recorded during various sound checks and performances." SH provides Kyoka with her second EP following a stream of LPs for Berlin-based label onpa))))) with the results "typical of Kyoka's chaotic sound with unforeseen shifts in beat, unpredicted repetitions and surprising clicks and bops." Preview what that sounds like below.
Raster-Noton will release SH by Kyoka on March 25.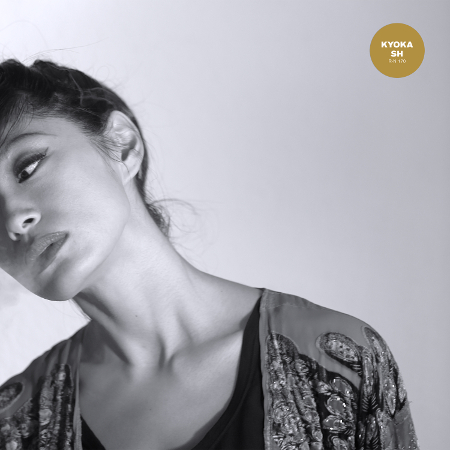 Tracklisting:
A1.Susurrus
A2. Smash/hush
B1. Hovering
B2. Shush