Duckett rains down Balsamic State Terriors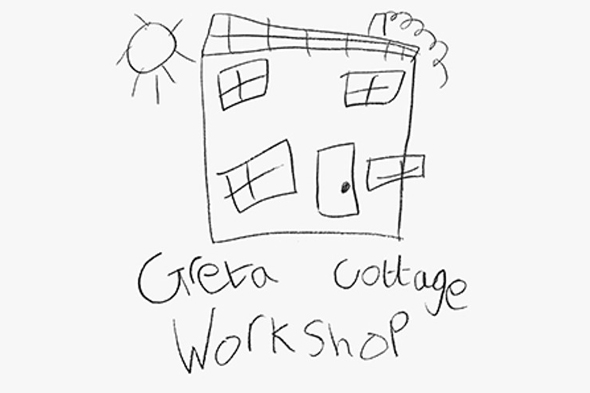 The Welsh artist has five tracks ready to unleash on Greta Cottage Workshop.
For those closely following the more niche corners of the Welsh house and techno scene, there was a long period of silence from the studio of Ian Duckett. It's not that he had stopped making music, and you could still catch him turning out a live set at Freerotation every year without fail, but there hadn't been any releases since shared outings with Tom Demac and Grimes Adhesif on Mind Your Head and Disappear Here in 2007. The spell was broken last year when UntilMyHeartStops issued two 12"s brimming with otherworldly sounds from the lesser known artist's studio, and now he's positively visible.
In the past two months alone we've been treated to Duckett guest spots on All Points Between, Hessle Audio and Greta Cottage Workshop radio shows, typically filled with unreleased material being performed live. Now Greta Cottage have followed up on their two broadcasts (they also aired his excellent Freerotation 2015 appearance last August) with the provocatively titled 12" The Balsamic State. Complete with artwork to strike fear into the most Daily Mail-minded of record shop patrons, the four-track 12" is complemented by an additional digital track that points to just how much quality material Duckett is clearly sat on. While his plans for salad dressing domination remain unclear at this stage, you can get a taste of how The Balsamic State is shaping up with a full stream of "Jackdaws On Astroturf" below.
Greta Cottage Workshop will release The Balsamic State EP by Duckett on April 1.
Tracklisting:
1. Balsamic State Terriors
2. Jackdaws On Astroturf
3. This Is How We Do It
4. I Aint Seen The Cat For 3 Days Now
5. Cnut UK
Greta Cottage Workshop on Juno