Not Waving gets the video treatment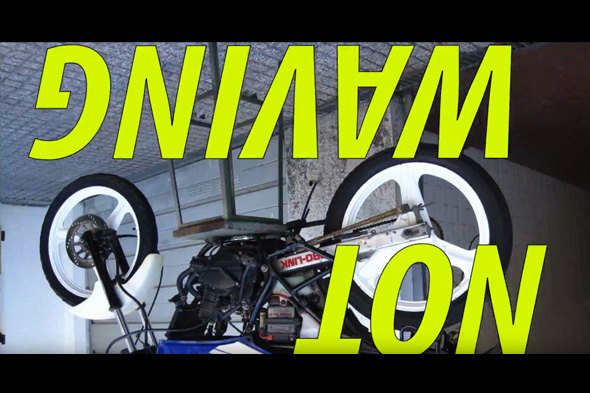 Watch the clip for "I Know I Know I Know" from Alessio Natalizia's debut album on Diagonal.
Last week saw the release of the debut album from Not Waving on Powell's Diagonal label. The Animals long-player had been preceded by a single-sided 12" late last year, but anticipation had been building for the full-length release some time before that as the profile of Alessio Natalizia's latest project rose and an affiliation with Diagonal was detected. While the label may proclaim the record to be their most accessible offering to date, it's still steeped in the kind of punky, willfully provocative signal processing that clearly makes Powell and his cohorts tick.
After Natalizia turned his own hand to directing a video for prior single "Get Serious", in celebration of the album release Diagonal have turned to noted artist and NMO man Rubén Patiño to deliver a lurid visual cut up to accompany the track "I Know I Know I Know". The video appears to be something of a tribute to the humble motorbike, as well as a fine demonstration of a 21st century approaches to lo-fi cut n' paste punk presentation. Enjoy the whole body of work via the YouTube player below.