Don't DJ returns to Berceuse Heroique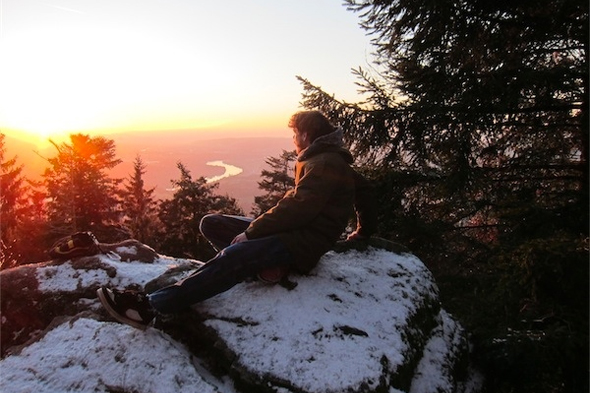 The Düsseldorf musician squares up with Dresvn on the Gammellan 12″ due next month. 
With a healthy background alongside Marc Matter and Stefan Schwander in 'woody trance' pioneers The Durian Brothers, Florian Meyer has latterly been making solo moves as Don't DJ away from the Salon Des Amateurs-affiliated bosom of Diskant. Meyer's work under this amusing name may have first surfaced in 2013, but last year saw Don't DJ really take flight across a variety of labels. Alongside Tropical Hi-Fi, he contributed to the highlight of Emotional Response's Schleißen series, put a cassette album out through YPY's birdFriend label and delivered fine 12″ releases to Berceuse Heroique and the curious Travel By Goods.
Next month will see Don't DJ return to Berceuse Heroique for the London label's first release of 2016, a two-track 12″ called Gammellan. Whereas Meyer's BH debut last year featured a wonderful remix from Jordan GCZ, this time the label has sought out the Acido/SUED pairing Dresvn to add their own take on Don't DJ. Both the original and Dresvn remix can be streamed in full below ahead of Gammellan arriving in late February.
Berceuse Heroique will release Gammellen by Don't DJ in late February.
Tracklisting: 
A1. Gammellan
B1. Gammellan (Dresvn Remix)
Berceuse Heroique on Juno