Ecstatic presents the Selected Works of The Tapes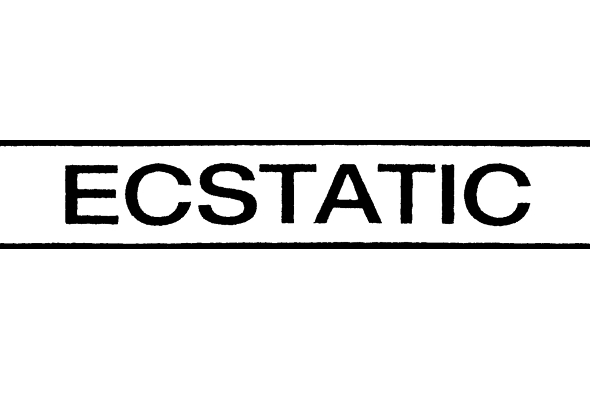 Alessio Natalizia has compiled a double LP helping of music from the little-known brotherly Italian Industrial act.
If rumour and hearsay are to be believed, the upcoming Not Waving album Animals, which is due for release on Diagonal imminently, was actually completed some time ago by Alessio Natalizia. In case you were wondering what the London-based musician has been up to since completing said album, it transpires he's returned to the past time of digging through the Italian archive for a retrospective due on the Ecstatic label he runs with Sam Willis. After profiling the work of Daniele Ciullini last year on Ecstatic, another Italian act Natalizia originally compiled on the 2013 Strut-issued Mutazione now falls under the microscope in the shape of The Tapes.
Formed of brothers Giancarlo and Roberto Drago, The Tapes were responsible for a respectable heft of mostly self-issued cross-format albums over a ten-year period from 1982 onwards. As the title suggests, Selected Works 1982 – 1992 sees Natalizia handpick material from ten releases by The Tapes spanning this period which finds the Drago brothers "absorbing the counter-cultural influence of William Burroughs or Throbbing Gristle, and the sci-fi dystopia of J.G. Ballard and John Foxx."
A press release ends with Giancarlo Drago summing up their intentions with the project as follows: "The Tapes was an unplanned experience, an unplanned need to express myself. Looking back on this music I wonder sometimes how I did it – the whole process from the concept to the completion. Everything I do now seems trivial and obvious and I just end up aborting the idea. And exactly for this reason I think that everything has its time, with a beginning and an end."
Ecstatic Recordings will release Selected Works 1982 – 1992 by The Tapes on February 19.
Tracklisting:
A1. Cinque
A2. Berlin 89'
A3. Self Propelled Limb
A4. Time Out Of Joint
A5. Falso Movimento A4
B1. The Gate
B2. Il Tempio
B3. Low Gear
B4. Nervous Breakdown
B5. Doubts
C1. The Wait
C2. The Day Of Silence
C3. Otto
C4. Nove
C5. Totem 1351
D1. Sly Time
D2. Tanz Fabrik
D3. Il Manifesto
D4. Speak To Me
D5. Falso Movimento B2
D6. Emotional Warfare