Golden Teacher show their Divine side for Soul Jazz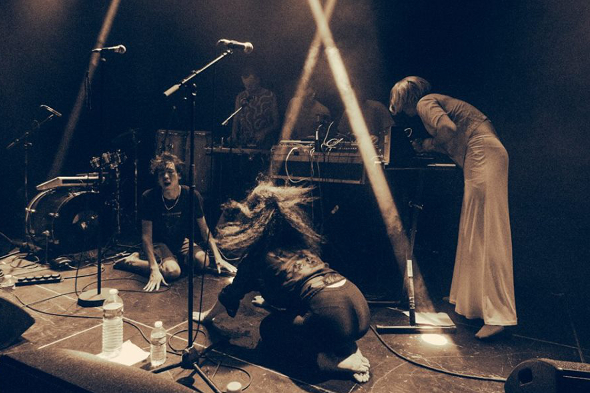 The Glasgow collective are next on the Sounds of The Universe Art + Sound series.
Looking back over the past year, it is possible to view 2015 as a breakthrough year for Glasgow act Golden Teacher. They toured extensively with punk funk legends ESG, got reworked in mind-bending fashion by dub legend Dennis Bovell for a superb Optimo Music 12″, self-released another record that showcased their talent for making digital dancehall, and contributed to the Sounds Of The Universe (Art + Sound) compilation from Soul Jazz. Furthermore the now-classic 12″s they released on JD Twitch's label between 2013-14 were collated on the cunningly-titled First Three EPs through Rough Trade in December for the closest thing we will get to a Golden Teacher album.
The band have sprung a most welcome surprise on us with the news they've returned to Soul Jazz for the latest edition of the central London shop and label's Sounds of The Universe Art + Sound series. The two track Divine/Raveinstigator 12″ can be gripped instore or online now and comes described as "Chicago Trax-style acid experimentalism + New York no wave/mutant dance + King Jammy digital dancehall." The band's own Oliver Pitt has teamed up with David Roeder for a series of unique hand-painted sleeves for each of the 300 copies.
Divine/Raveinstigator by Golden Teacher is out now on Soul Jazz.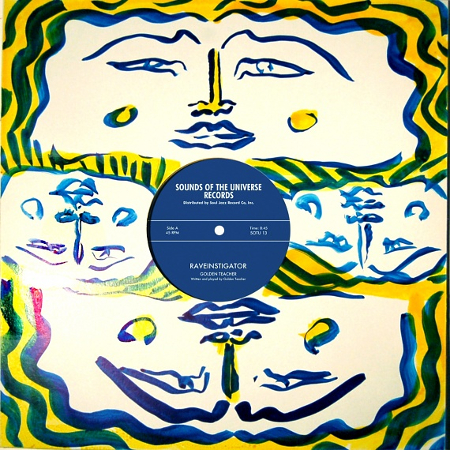 Tracklisting:
A1. Divine
B1. Raveinstigator
Golden Teacher on Juno