Rivet launches Kess Kill label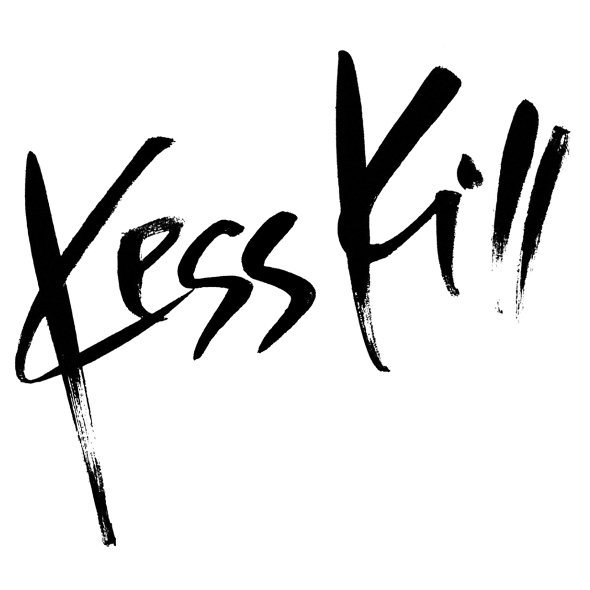 Colombian artist Cute Heels helms the debut release – we quiz Rivet about what to expect from the label. 
The past few years have seen Malmö-based Mika Hallbäck wedge himself amidst the ever-bustling Swedish techno scene under the name Rivet, first surfacing on Frozen Border offshoot Naked Index before establishing strong ties with Skudge and Kontra-Musik. Lately the Malmö-based producer and DJ has been putting shame in the music journalism game through his Rivet Selects site which offers a monthly round-up of the records that have been featuring in his DJ sets and home listening stints.
With no Rivet releases since 2014, news arrives that the Swede has been plotting a return to label ownership – under the Grovskopa name Hallbäck was previously responsible for overseeing the Emergence label which ran for a decade until 2011. Taking the Laisons Dangereuses-referencing name Kess Kill, the new label will apparently feature both new and old music with the aim of continuing the legacy started in the late '70s by the aforementioned band and the likes of Tommi Stumpff, Xao Seffcheque, Geile Tiere.
The debut Kess Kill release arrives next month with Colombian artist Cute Heels offering up the two-track KESS01 12″, having previously featured on labels such as Dark Entries, Gooiland Elektro and Schrödinger's Box. You can preview this 12″ below, whilst Rivet was also kind enough to expand on his reasons behind starting Kess Kill, and what to expect as the label develops with an interview after the SoundCloud embed.
Hi Rivet, so why this new label?
Looking back on my time in music, my proudest moments are actually not those involving my own music, but those of artists signed to my labels. I'm Swedish and we're not supposed to brag, but I am painfully proud of releasing the debuts of Stanislav Tolkachev and Reeko, artists that almost a decade later keep an amazing level of artistic integrity.
When I closed my labels Emergence/Pohjola in 2011 it was because I didn't feel I had anything relevant to contribute with a label at the time, but it left me with a terrible itch that nothing else could scratch. It was just a matter of time really, til I found something I truly believe in again.
You say Kess Kill is not going to be another techno/club label, how so?
Basically the intention of Kess Kill is to continue the three decade-old legacy that has been dormant for the majority of that time. By legacy I mean the late '70s-early-'80s music by Liaisons Dangereuses/CHBB, Geile Tiere, Xao Seffcheque, Tommi Stumpff and a handful of others. This music got some recognition at the time, and influenced a lot of artists, but I think it had so much more to say still before it was transformed.
This was before techno music and the club scene. So it's not that I am trying to distance the label from the techno scene, it's just a different monster. I believe a lot of the releases will sound great in clubs, but I don't choose them from a club point of view as if it was a club music label.
However, I feel the essence of it is as techno as it gets even though it breaks a lot of the genre attributes. I've always claimed that the Liaisons Dangereuses LP is the single purest entity of techno music in existence.
Have you found yourself playing, or wanting to play, less 'club music' in your DJ sets?
As a DJ I've always been liberal when it comes to musical boundaries. Most of my memorable DJ memories have been with non-club music in a club context, like on the 2004 mix CD Re-Emerging where 'British Murder Boys' "Learn Your Lesson' mixed with "How Can I Recognize My Home" by Veljo Tormis around 35 mins in became quite a buzz and even had people requesting me to reproduce it at gigs. The bricky/rough way I mix always made it quite easy to get away with experimentation as there's usually something clubby layered.
Having said that, yes I also feel the urge to play some totally club distanced sets and recently I've had some really great gigs where I've been able to take a very different approach, like when I played at the Modern Museum in Malmö.
After 20 years of DJing it's very rewarding to be challenged and forced to re-evaluate your techniques, such as pitching in tune instead of tempo, or making very quick transitions without sounding abrupt. I couldn't live without banging out club sets though, dancing has always been at my very core.
From reading your most recent entry on Rivet Selects, it seems the Charles Manier material has been quite integral in your decision to start Kess Kill. Could you expand upon that?
Very glad to hear someone has read the Selects! Kess Kill has been a brainchild of mine for about ten years, but I always felt like I couldn't start a label based on music that five German bands made before I was even born. I don't want it to be a pure nostalgia label, I want to continue/evolve what once was.
When I heard Charles Manier's first LP on Nation Records it was a true eureka moment, I couldn't believe that someone else shared my vision! Little by little I discovered a few other contemporary producers that also had a similar tongue, and eventually I felt like there was enough to make something out of it. It wasn't until the second half of 2015 that I felt there was enough to make up a label, so I've been working day and night since to pull this together.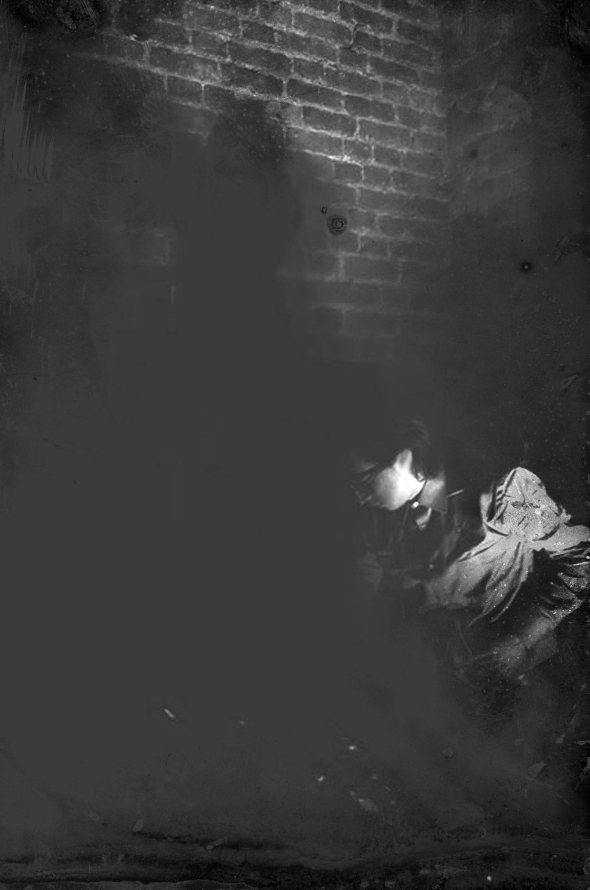 How did you come to work with Cute Heels for the debut release?
He was one of the first artists to enter my imaginary circle of Kess Kill when I heard "SV Forest" off his Dark Entries LP. In 2015 he cemented my opinion with his Nepotism EP. So when I made the first artist contacts he was a natural choice. I think the feeling of connection was mutual, because he was immediately on board. Very thankful for that, he has an excellent sound that floats between the original roots and contemporary dance music. A perfect fit for the first release, setting the scene without going straight to the bottom of the concept.
Will Kess Kill release both new music and reissue older material?
Yup.
Will you be using Kess Kill as a platform for your own music?
If I had more control over my music the answer would be a resounding yes, but I'm still not at the stage where I can transfer what I hear in my head to my music. I have a very clear vision of what the Kess Kill sound is and so far I've not been able to hit it with my own productions. It's definitely something I want to though. Wish me luck!
Do you feel there's particular zeitgeist taking place with the music at the moment, and what does it take to run a reissue label that's worth knowing about?
There's no denying that techno is the love of my life. But as with all romances there's always a catch, and with me and techno I take it a little too seriously. For a long time I thought the way to handle this was to go on some kind of one man crusade against commercialism or whatever, but I've finally come to the realization that a healthy romance can have periods of intense closeness as well as periodic distances. The current state of techno isn't mirroring my romantic image, so I am eyeing it at arm's length for first signs of change.
As always when I feel disconnected with new music I dig backwards, so my only theory behind lot of labels doing reissues is that others also feel out of sync with current music? Regarding "worth" of a reissue label (or any kind of label); at the end of the day you're the one investing all this time and money on making 300 copies of 30-year old music that no-one else remembers, your passion is reason enough.
Kess Kill will release KESS01 by Cute Heels in February.
Tracklisting:
A1. Verge
B1. Icarus IV
Cute Heels on Juno