Kai Alce discusses the past, present, future and all things NDATL with Richard Brophy.
It's a late November afternoon in Atlanta and Kai Alce has a lot on. He's waiting for a musical collaborator to call around to jam together, and his dog, Smokey, is vying for his owner's attention as he speaks with me. Despite all of this activity, Alce is polite at all times; an artist who is clearly at home in his surroundings and creative environment.
Over the past 13 years, Alce has enjoyed a steady and stealthy rise, releasing deep, musical house on respected labels like Mahogani, FXHE, Real Soon and his own NDATL. At a time when electronic music is caught between pseudo gloominess, cul-de-sac experiments and lame retro plundering, Alce has kept his focus on putting out records that are by turns, musical and dancefloor focused with enough otherworldly touches the music of innovators like Gemini, Larry Heard and Moodymann all possess.
At the risk of sounding like a pop psychologist, this could have something to do with Alce moving around a lot when he was younger and his early exposure to electronic music through time spent at Detroit's Music Institute. Or it could just because he is a seriously talented, but under-rated artist.
He tells me he has no complaints about Atlanta, even though life is "not as fast" as New York or Chicago. Alce then explains some more about his background.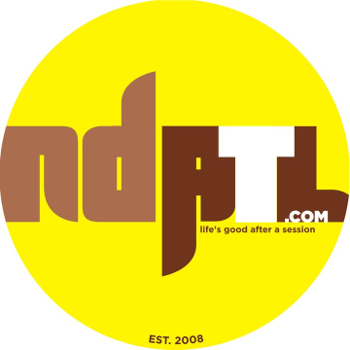 "I spent the first 10 – 11 years in New York, the next decade or so in Detroit and I've been in Atlanta for the last 20 years, but I always go back to each city regularly. My family moved to Detroit when I was a kid and my mother and father are still there," he says. "When I moved to Atlanta, it was for school and I can say there were very few people in the city interested in house music during its golden age, between the late '80s and early '90s."
Despite living in Atlanta during his studies, Alce kept on regularly visiting New York, Detroit and Chicago.
"People from NY stay in NY, in Queens or the Bronx, they just stay there. Sure, Chicago and Detroit have a closer relationship, but it is rare to find people from NY who will travel to Chicago, never mind Detroit, which was like a 12-hour journey by car back then because no one was flying to go to a party!"
It's not surprising Alce remained a frequent visitor to Detroit, as it was there he received his musical education. He explains he grew up "in a house where Miles Davis was god" and his background as a "child of the '80s" meant Prince and pop acts like ABC also shaped his influence. Indeed Alce cites ABC tracks "The Look of Love" and "How to be a Millionaire" as Detroit staples, "that stuff was great dance music," he tells me.
Alce claims he started collecting records when he was 10 or 11, practically as soon as he moved to the city, and through his older sister he was able to attend the high school parties the city's emerging DJs played at. This led to Alce hanging out in the studios of KMS, Transmat and Metroplex, as well as working at the Music Institute, the short-lived but seminal club that acted as the touchpaper for Detroit's emerging house and techno producers and DJs – more about which later.
By contrast, when Alce arrived in Atlanta, it felt like a musical wasteland. "I guess it doesn't have much of a musical history in dance music. When I moved there for college in the early '90s, there were clubs, but they were primarily gay." At the time, house was only being played in the Midwest – anywhere below DC, it was non-existent.
"There were one or two gay DJs and Tedd Patterson (who later released on UK labels like Fluential, Junior and Black Vinyl) lived here until the early '90s, but he was playing to the college crowd and the white yuppie crowd."
Spotting an opportunity, Alce started a night and through his connections, booked Chez Damier and Ron Trent. However, he faced competition from the breaks scene – people like Miami's DJ Icee were prominent during this time, as well as the trance winds blowing in from England.
Nevertheless, Alce persevered and it's hard to disagree with him when he claims: "I was the one who brought house music to the city." Apart from introducing Detroit DJs to the city, Alce also held down residencies in Atlanta clubs and is one of the organisers of the annual House in the Park event that takes place every Labor Day in the city.
Not content with playing music, Alce moved into production. By 2008, he had launched his own label, NDATL (whose name is derived from the letters of the three cities he has lived in) and the following year he released a compilation of tracks from artists and DJs who were associated with the Music Institute. As the title suggests, the onset of this Music Institute 20th Anniversary series was timed to coincide with the 20-year anniversary of the closure of the club.
"I reached out to the DJs and producers who were playing there: D.Wynn, Mike Huckaby and Derrick May and got a new track from Theo Parrish, so about 70-80% of the people who played there gave me the tracks," he explains.
While the third installment appeared in 2011 and featured a track from Alton Miller, a previously unreleased remix of Alexander Robotnick's Italo classic "Problemes D'Amours" by Kenny Dixon Jnr and an alternate take on Model 500's "Light Speed", the first two records predominantly have music from unknown or unnamed artists.
I press Alce about the identity of the people who recorded these tracks, but he explains he kept their names secret for an admirable reason.
"They gave me the tracks for free, so I didn't want to capitalise on their names. I am in the process of curating a CD of all the vinyl releases. I tried to put on all the people who played there. I am not sure if Huckaby ever played there, but he was around at the time, as was Abacus," he explains, inadvertently dropping a few names.
The fragile, beautiful house releases from Abacus on Prescription and Guidance could be seen as one of the key factors in shaping Alce's own sound. In 2011, NDATL released a record by the US producer, one of his few releases in the past decade and a half. What happened to him?
"Life happened to him, he's got two kids and works a day job," Alce answers. "He is still making and play-ing music but not as much nowadays".
While these releases helped to explain the importance of the Music Institute to newer generations, Alce agrees the club's story is still not as well-known as other historic clubs like Muzik Box or Paradise Garage. This is partly due to the fact the club was only open for less than two years, but Alce also feels the Music Institute's legacy continues to weigh on electronic music.
"It's definitely not as well known as some other clubs, but I always tell people when you think of Paradise Garage, most of the music Larry Levan was playing came from Detroit and Chicago," Alce states, adding, "the Music Institute bred Carl Craig, Derrick May and MK, they all grew up in that club."
Ironically, the recognition for the artists it spawned meant the club only remained open for 20 months. "Friday was Derrick May, Saturday was Chez and Alton, but all of their DJ careers took off and they couldn't afford to stay there."
Does Alce feel any modern club matches up to the Music Institute?
"Not really," he says. "With the Music Institute there were DJs who had a signature sound – nowadays with clubs like Panorama Bar, they just bring in DJs from all over, whereas with the Music Institute, all of the music was filtered through just one person," he believes.
Alce feels the other key difference between the electronic music environment when the Music Institute was open and now is today's DJs are booked on account of their productions and not due to their DJing prowess.
"There are DJs who are great but who aren't known because they are not great producers. MK was never really a DJ, but back then you could just produce and make a living from it. Nowadays, people need to DJ to make a living and it takes away from the experience completely," Alce feels.
"The Music Institute bred Carl Craig, Derrick May and MK, they all grew up in that club."
Despite this shift, Alce remains upbeat about contemporary electronic music and says 2015 was 'a great time' for music. Equally, NDATL isn't just about techno or house music's past. Apart from its usual schedule, every year, the label also puts out a record, the Special Edition series, to coincide with Detroit's Movement festival. Alce explains he A&Rs each release based on the DJs booked to play his annual party in the city.
"It's very simple: people who play the party, donate a track," he explains.
Despite his support of contemporary music, he feels there are a lot of modern releases that sound like pale replicas of records created during the late '80s to the early-to-mid-'90s.
"That was the blueprint," he says about the period when Larry Heard, Chez Damier and Ron Trent were at their creative heights. "You should always refer to it, be inspired by it, but not recreate it. I know we have a resurgence of people making early-'90s house music, but there is a difference between taking that energy and just copying it," Alce adds.
I put it to Alce that this body of music also looms large in his own work. "Sure, it's something that I listen to and it inspires me, but I'd never say I want to do just that," he replies.
"Back then, producers were making music with who-knows-what and it used to have that impurity. Now we make music with computers, but there are still people trying to 'add dust'," Alce says somewhat cryptically, before clarifying: "they are trying to copy music from that time. That's what they gravitate to, but they shouldn't turn on their computers to specifically make that kind of music. You should produce music as you produce and just seek inspiration."
When he started to make his own music, Alce admits initially he was just making drum tracks and 'wasn't the world's greatest keyboard player'. Nonetheless, he persevered and made his debut with The Kaizer on Trackmode in 2002, followed by Late Night Sessions Volume 2 the next year. That second Alce release was reissued in 2015. On tracks like "Dirty South Dirt" the basis for his contemporary sound is audible, as robust tribal drums underpin jittery keys.
Fast forward 12 years and Alce says he still enjoys collaborating with other artists, despite growing more confident as a producer. Still, he remains critical of his own work. Speaking about Sunday Transit, the release that kick-started the People of Earth label in 2015, he says he was surprised its gentle keys and brittle drums would ever see the light of day.
"I guess I just didn't think it would ever come out on vinyl – the response was a lot better than I thought it would be. As a rule, I don't like listening back to my music, I like recording it and then just putting it away," he says modestly.
Alce explains the Amerika 7-inch, also from 2015, was another unplanned release. A collaboration with keyboardist Ricky Corey, who has previously worked on NDATL releases, "Black Rhapsody " is a simple, jazzy-key soaked jam that features vocals a vocal sample from Ed Robinson, a high school professor from Philadelphia talking about black consciousness. "It's just a track I did with this keyboardist. The DJ agency I work with does this small label and they asked me if I wanted to do a release," he says nonchalantly about "Black Rhapsody".
Even in the case of Take a Chance, Alce's standout release in 2015, the collaboration happened in a random fashion. "It was a track I had done on my own and Rico happened to be with me one day. I never thought he could sing, but he really could! Bandele from New York did trumpet on it," he adds. However, there was a final piece in the jigsaw: "A few weeks later, I was talking to Larry (Heard). He asked me if I had anything coming up, so I sent him the track and he did the two mixes."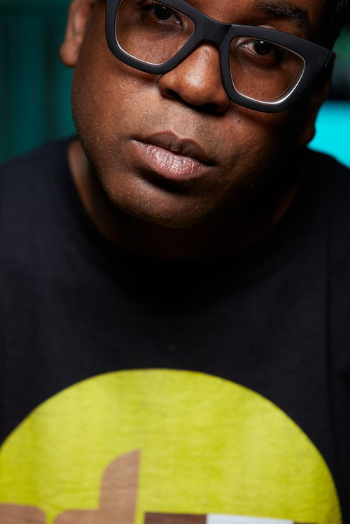 For Alce, this was a dream come true, and the realisation of one of his musical ambitions. "He is my musical hero when it comes to house and dance music," Alce says of Heard, adding, "in the history of this music, no one has been able to do what he has done. No one has reached those heights and I never thought I would know him, let alone work with him."
However, the story behind the record does not end there; scheduled to come out in late 2014, it was delayed because "the record plants have had a fucking riot in the past year," as Alce colourfully puts it.
"I had to sit back and wait. I always remember Mike Banks saying if a record has a lot of problems in production, it'll be a good record, so that stopped me biting my nails," he claims.
The reason for the delays at plants was Alce feels, due to Record Store Day, a phenomenon he wholeheartedly dislikes. "Independent labels kept the plants afloat during the tough times. I am happy they are making money again, but they could still take care of us. Maybe they will when they realise the industry can't sell any more Eminem on vinyl."
Alce's label is also a victim of the vinyl resurgence at the other end, with copies of the Music Institute and Special Edition series trading for very high prices online. Does he have any plans to repress these to eliminate the price gougers and let real fans access the music?
"I know the Music Institute ones are real expensive, so I plan to repress them. The Special Editions ones, I probably won't – the first one is really expensive, so I might do something with one of those," he muses.
While not excusing the predators, Alce makes the point that making and releasing vinyl is an expensive process and says that in the same way that a rock fan buys a programme when they go to a gig, house fans buy records.
"These people are already invested in the music," he points out.
To keep his fans interested, Alce himself has a record out in 2016 on Sound Signature and has a project in development for Patrice Scott's label. He says he remains open to working with other producers, but likes to 'keep it close' and nonetheless plans to release an EP by Belgian act FCL.
Until its owner decides how to address the demand for some of its earlier releases, NDATL will issue the Music Institute CD, which contains photography of the mural that was inside the club alongside quotes and testimonials from residents like Alton Miller and Chez Damier.
That love of house and techno music has not deserted Detroit, despite the city's economic woes, with wave upon wave of new producers and labels emerging – witness the rise of young artists like Jay Daniel, Kyle Hall Aaron Siegel and the slow and steady ascent of veterans like Patrice Scott and Norm Talley.
"Techno was just a name put on it – May was just making his version of house, but it didn't quite sound like what was being made in Chicago," he believes, adding "there was a little lull for a while, but there are some people doing really cool stuff now – we all have techno and house music in our blood, it's what we grew up with".
Interview by Richard Brophy
Kai Alce on Juno