Line-up for CTM revealed in full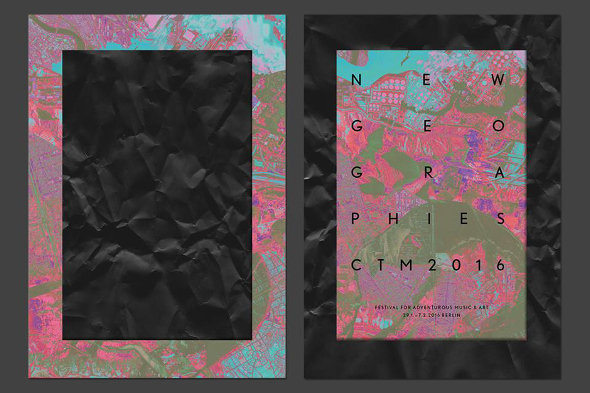 The final names have been announced for the sprawling Berlin event.
It was mere days ago that we were heralding the news of CTM's closing parties. Rabih Beani's presence as curator and performer at the festival is looming ever larger with his session alongside Love Cult at Watergate, while Floating Points is presenting a new project entitled Ah! Kosmos alongside Başak Günak and Pole takes to the Astra Kulturhaus with visual artist MFO. Already big hitters such as Aisha Devi, Peder Mannerfelt, Kassem Mosse and Lena Willikens have been named as headliners for the lengthy celebration of cutting edge electronic music, which this year embraces a theme of "New Geographies."
Amidst the somewhat daunting programme, another mammoth slab of names have been announced to round out the nine day marathon, adding yet further levels of intrigue to the flagship Berlin festival. While there's no space here to go through every single addition (you can find all the information at the official CTM site), it's worth noting the inclusion of grime mavericks such as Visionist, Mumdance and Rabit, US footwork trailblazer Jlin, and Portuguese up and comer Nidia Minaj, and a 'ressurection performance' from Anna Homler and Stephen Warwick's Breadwoman collaboration to tie in with the upcoming re-edition from RVNG Intl.
The news doesn't stop there, as Rabih Beani ensures he will be absolutely exhausted by the end of the event having also been billed for an opening concert alongside Vincent Moon. Beani's "For The Red Right Hand" is a new piece involving eight instrumentalists mirroring each other's movements with the composer conducting via a mixing desk. Moon meanwhile presents a lecture to accompany his previously announced "Hibridos" audio-visual document of Brazil and its many cultures.
CTM Festival will take place January 29 – February 7