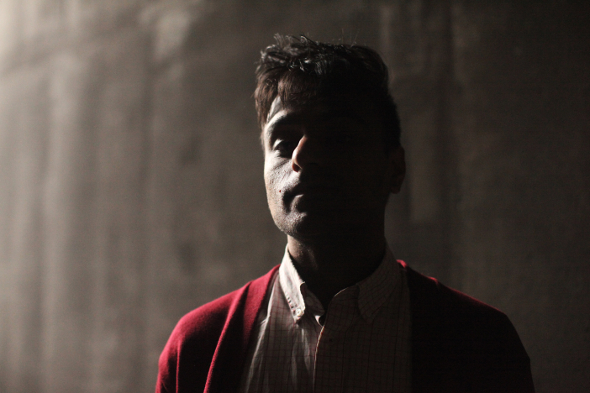 Bedouin sub-label Bastakiya Tapes will debut the British producer's new alias.
A label we've been keeping tabs on since it surfaced last year with Allison Chanic, Japanese artist Imugem Orihasam and electro devotee Dez Williams is Bedouin Records. The label delivered an impressive 2015 too, with inspired releases from Hieroglyphic Being & The Truth Theory Trio, Healing Force Project, Ryo Murakami and Bintus, plus a mixtape from ghetto house and juke producer Traxman. In addition to this, Bedouin also set up its own cassette-based platform Bastakiya Tapes with initial releases coming from Type and Digitalis associate Machinefabriek and another six-track cassette from Ekkert. Now UK techno producer Manni Dee surfaces on Bastakiya Tapes with "a very personal project" called Nuances.
Set for release in December, the six-track Preserve The Sanctity Of Sound cassette sees Manni Dee swap his bombastic style of techno production best heard on Osiris Music, Black Sun Records and Earwiggle with sombre cathedral ambience and naturalistic atmospheres bringing to mind Leyland Kirby's The Caretaker and Scott Morgan's Loscil projects. It provides the sub-label with a fourth cassette and available to stream below is 10-minute opener "Faded To The Fringes", while the rest of the music and other info can be found at the Bastakiya Tapes Bandcamp.
Bastakiya Tapes will release Preserve The Sanctity Of Sound by Nuances on Dec 29.
Tracklisting:
1. Faded To The Fringes
2. The Last Ten Seconds Of Life
3. I'm Going To Meet The One I Love
4. Her Daughter And The &;30 Train
5. A Gasp Of Cold Air
6. Sleep On And Dream Of Love