Chevel, Simo Cell and Alex Coulton meet on Wisdom Teeth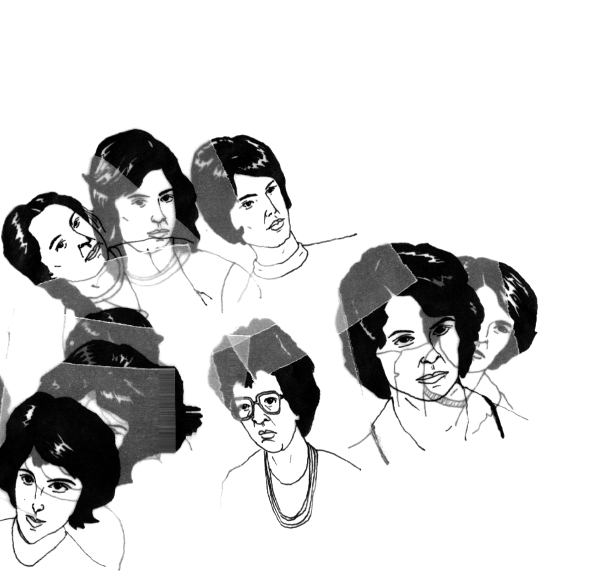 A fourth 12″ on Facta and K-LONE's label will land in January.
It may have issued just three previous releases, but Facta and K-Lone's Wisdom Teeth label has already proven itself to be a worthy contender in that amorphous region where much bass-focused UK club music finds itself these days. With one foot in techno, a hand on the grime tiller and a gaze still locked to the heady days of 140, the label bosses themselves have been joined on split releases by Wen, Hodge, Acre and Etch, all spread across split releases that shape out a loose but purposeful aesthetic. After all those two-track affairs, the label clearly wanted to make bigger steps to pledge where their interests lie, and so for WSDM004 three more characters have been thrown into the ring.
It should come as no great shock to find Alex Coulton appearing on the label; with his recent outings on Tempa not to mention Mistry, Dnous Ytivil and many more, he presents one of the most on-point fusions of the genres referenced above. While Coulton's "Radiance" beams out across the A-side, on the flip Chevel kicks off proceedings with a continuation of his European twist on UK club dynamics following the recent Blurse long-player for Stroboscopic Artefacts. That leaves it to Coulton's fellow Livity sub-label alumni Simo Cell to keep marching on his noticeable rise with "Escape The Fate".
All the music to feature on WSDM004 have been getting represented by like-minded heads, with Coulton's "Radiance" earning an airing in this set from Wen, while Coulton's own Electronic Explorations mix sports a taste of Chevel's "Tailwind", and check this Hessle Audio Rinse show from a couple of months back for a preview of Simo Cell's "Escape The Fate". You can also preview all three cuts below.
Wisdom Teeth will release WSDM004 by Various Artists in January.
Tracklisting:
A. Alex Coulton – "Radiance"
B1. Chevel – "Tailwind"
B2. Simo Cell – "Escape The Fate"
Tracklisting:
A1. Alex Coulton – Radiance
B1. Chevel – Tailwind
B2. Simo Cell – Escape The Fate