Tyler Friedman reins it in for Kontra-Musik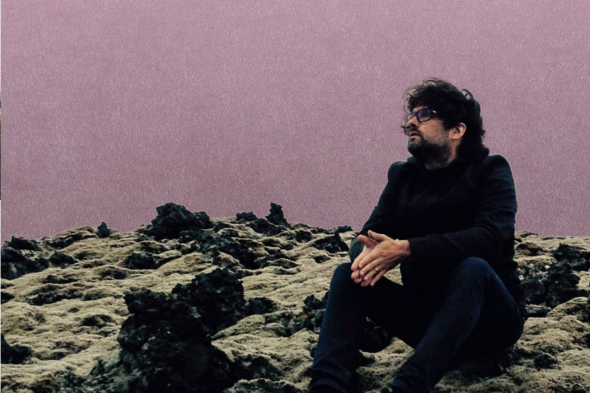 The US artist delivers his vision of DJ tools on a new two-track single for his favourite Swedish haunt. 
The premise of meandering modular minimalisms may have unsettled some when Tyler Friedman's CCC:BB:BBB:JJ landed just last month, but the quality of the sounds transcended the description and copies of the LP certainly didn't hang around for long. With its four long-form tracks spread across a 12″ double-pack it represented one of the most complete artistic statements Friedman had made since linking up with the Kontra-Musik crew, albeit following on from two previous self-released albums. There was certainly plenty of club-compatible material in the recent double-pack, with ample space to roam into live jam abstraction as well, but now Friedman has served up an addendum of sorts to the album with a one eye on the DJ booth.
As Kontra would have it, Vulkalaunai/Wallouian is Friedman's take on the DJ tool tradition, suited to "a dancefloor from a strange and slightly uncanny dream," and from the sound of the clips that have surfaced of the two tracks that would be a fitting description indeed. As ever there are some pronounced 4/4 rhythms in place to set the groove, but Friedman's idle hands guide his loping modular set up into some delightfully unusual tonal scenarios that should keep minds bending long into the night (or perhaps the morning after). Take a cursory spin through the curious, stripped down landscape via the clips embedded below before the release is unleashed later this month.
Kontra-Musik will release Vulkalaunai/Wallouian by Tyler Friedman on November 15.
Tracklisting:
A1. Vulkalaunai
B1. Wallouian
Kontra-Musik on Juno