Mr Beatnick launches his label Mythstery, SUED give us a third reminder, and we have a second record from Hamburg artist SPR. There's Moufang & Czamanski live in Seattle, the mysterious Levantis album, a Leif LP, the return of Levon Vincent's Deconstruct, more Mr Mitch on Gobstopper, the next Future Times Vibes 12″ and Hieroglyphic Being on RVNG Intl.
Breakplus – Instant Bull (Mythstery)
If you've been keeping your ear to the ground during the past two weeks you would have heard the Mythsterious rumblings emanating from Mr. Beatnick's east London locale. The London producer and selector has launched his own label Mythstery which he spoke to us about at enjoyable length in this interview which accompanied his two hour podcast. And now comes its first release, an impressive seven-track EP by Swiss artist and MPC aficionado Breakplus, who a decade ago teamed up with Mr. Beatnick for a EP on obscure label Other Worlds. Something of a Redbull Music Academy graduate, Mythstery provides Breakplus with a sharpened platform to show off his sample-cutting techniques, and it's tracks like "Gezi Park" you could imagine Gaslamp Killer throwing down at a Low End Theory party in LA, or maybe just save "Intro" or "Taksi" for those chilled nights at home with your crew. Many Middle Eastern themes to be explored here too.
Listen/buy vinyl
SW. – Reminder Part Three (SUED)
It seems to be this time of year that the SUED crew mark on their calendar to release their best music – it was around this time in 2014 that Club No-No appeared with SVN on that gorgeous SUE009 (and don't forget SVN's involvement in Wania's On Tempo / It Takes Time 12"). Each year SUED issues one reminder from SW., and this third 12" makes modest history at Juno Plus by joining other records put out by Music From Memory and Dark Entries to be snapped up by our entire in-house editorial. The opening gambit of the A1 may remind you of a Livity Sound production, as was pointed out in office discussion, however it does eventually unfold into a warm, key driven house jam with frenetic, offsetting percussion. Rain forest vibes abound on the second A-side cut, with some euphoric club house and warm party vibes on the B-side. This 12" is up there with SUE001 as the label's best release.
Listen/buy vinyl
SPR – Her Eyes Are An Abyss (JSME)
SPR is a Hamburg entity first snapped up V I S co-founders and Golden Pudel associates Nina and Tobias Duffner. "F#X luckily invited Tobi and I to play at the same party where he played live and it was pretty clear we wanted to do something together," Nina told us in the interview accompanying her beastly podcast from a few weeks ago. This three-track 12"s combines sonics that fall in line with Abdullah Rashim's Lundin Oli project, Neel's more conceptual fare, Blackest Ever Black's industrial and broken down techno records to the ambiguous world of experimental, ambient drum and bass put out by the likes of Samurai Horo. It's a record which will bring more attention to the reclusive, yet vibrant undergrowth of Hamburg's alternative electronic music scene and should more music like this by SPR make its way out, lofty associations like those above will be a thing of the past.
Listen/buy vinyl
Moufang & Czamanski – Live In Seattle (Further Records)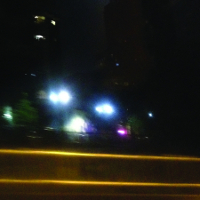 Take Gal Aner away from the Magic Mountain High trio and you end up with David Moufang & Jordan Czamanski. Plonk them in Seattle for a live set and you have a release on the mighty Further Records, and a 12" which lifts two 15-plus-minute excerpts from the duo's performance in the Emerald City. Recorded in 2013, it's a set that had Further founder Chloe Harris saying, "I hope to hell somebody's recording this," and lo and behold, a solid two years later, the recordings have surfaced. The entire performance can heard in full glory on the CD issue – vinyl editions do come with a download code – and expect deeper passages of 808 sequences, discombobulated 909s, splashes of vinegary acid and, halfway through the B-side, a siren of a synth which must have showered the crowd present in a waterfall of sonic bliss.
Listen/buy vinyl
Levantis – Romantic Psychology 1 (Technicolour)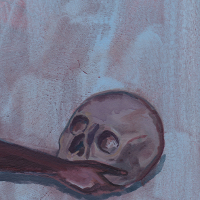 A positive to draw from the world of electronic music is its appreciation in withhold badly kept secrets from making the front page. Shifted, at his own pace, was allowed to 'unveil' himself as one half of drum and bass duo Commix, Alessio Natalizia's signing to Diagonal as Not Waving was kept under wraps for long enough, and then there was Richie Hawtin playing Unsound this year, surprise! With the hint that Levantis is "one of electronic music's serial innovators," it's gotta be Burial, right? Kode 9 or not, the muddied down, blue and forlorn aesthetic may ring bells for some, however looking past that, the album is said to have metaphorical links to Nigredo, an alchemical term for putrefaction or decomposition. There's a murky pool of mystery to be discovered here, should you want to find it, otherwise, fathom the depths of these shadows cast by Levantis.
Listen/buy vinyl
Anthony Parasole – Wild Life (Deconstruct)
Releases on Anthony Parasole and Levon Vincent's Deconstruct label come few and far between, the last coming from Joey Anderson way back when in 2012. Equally, Parasole has always exercised patience in issuing his own material, with just one other EP landing this year in the shape of the Point God 12" on his own label, The Corner. As such this new two-track transmission feels worthy of some celebration, and it finds the New York mainstay taking a softer approach compared to some of his more rugged, Berghain-ready material. "Wild Life" certainly isn't lacking in presence however, dealing in the kind of measured rhythmic patterns that typify Parasole's output, but the gentler melodic elements set the tone for a more introverted kind of techno catharsis. "In The Stars" still makes for a decisive counterpoint to those dancefloor machinations though, as delicate threads of synth slither amongst pattering percussion in a concoction that ranks amongst the most calming in his repertoire.
Listen/buy vinyl
Mr Mitch – The Man Waits (remixes) (Gobstopper)
Since linking up with Planet Mu for the Parallel Memories album last year Mr. Mitch and his Gobstopper label have become one of the most trusted destinations for those exploring the shape-shifting frontier of grime-based production. Whilst new material has been scant from the London-dwelling artist in 2015, his Gobstopper label has embraced the physical form with that Peace Edits 12″ and Iglew's Urban Myth EP. Sneaking in before the end of the year, Gobstopper have granted Bloom's Quartz a VIP 12″ release as well as revisiting Mr. Mitch's previously digi-only cut "The Man Waits" for a remix record. The latter is our favourite of the two Gobstoppers. The original moves in such audacious, staggered ways it's hard to picture how remixers could tackle the source material, but fortunately Logos, Gage and Iglew are equally renegade in their approaches and come up trumps with versions that all take the opportunity to move away from obvious danceable tropes into truly thought-provoking territory.
Listen/buy vinyl
Beautiful Swimmers / Edy Alta / Protect-U / Jeremy Hyman – Vibe 3 EP 2 (Future Times)
Considering the leaps and bounds that Future Times has undertaken in the past few years, the third instalment of the Vibe compilation series feels like the most significant for the label thus far, cementing the position they hold in the more creative quarters of the hardware house fraternity. Following on from EP1 and EP3, EP2 comes into earshot a little late but no less vital with crucial club-buffed tackle from regular fixtures and new talent alike. Beautiful Swimmers are on fine form with "Primo", laying down scuffed boogie drums and pointed synth lines that exude their trademark warmth amidst the roughness, while Protect-U has a more clattering agenda full of raucous leads and unhinged signal processing. Edy Alta is a less familiar proposition, but sits just right within the remit of brash but crafty drums and charming melodies, while Jeremy Hyman provides a diversion into more submerged, dense beat construction without losing that quintessential Future Times charm.
Listen/buy vinyl
Leif – Taraxacum (UntilMyHeartStops)
When his debut LP Dinas Oleu came out on Fear Of Flying in 2013, Leif brought into focus the understated craft he had been nurturing for a good ten years. Having since kept his output to a careful minimum, he makes his first full-bodied outing on his own UntilMyHeartStops label with a second album that heads boldly into more experimental territory without shirking those ethereal qualities that have always defined his style. There are many moments where the house aspects of his music are pushed into the middle distance to let delicate threads of musicality dominate, not least on serene album opener "Taraxacum (Part 1)", whilst elsewhere more ranging forms of percussion create the excitement as on "Painted Cakes Do Not Satisfy Hunger". At every turn the rhythms and tones seem to contort into new shapes that marks amongst the most adventurous in Leif's career to date, while the vibrant surreality of the likes of "Decision, Assumption" shows the producer as confident as he's ever sounded.
Listen/buy vinyl
Hieroglyphic Being/Jitu Ahn Sahm Bul – We Are Not The First (Rvng Int'l)
While there may be no danger of the world starving from a lack of Jamal Moss material any time soon, this record comes laden with a premise even the most Hieroglyphically-sated of listeners should be intrigued by. The cosmic jazz leanings of Chicago's wildest son come into focus when he teams up with an ensemble that includes Arkestra veteran Marshall Allen, experimental vocalist Shelley Hirsch and Guardian Alien drummer Greg Fox for an album that spins many a wondrous yarn around a rich variety of timbres. At times Moss' gnarly machine flexing sits in the background, allowing the instrumentation to take to the fore, and at other times he plays pied piper with his drums for the other players to dance to. Wherever the emphasis lies, from start to finish We Are Not The First manages to make a potentially messy meeting of minds into a thrilling, free-wheeling crossover record that surprises and delights in equal measure.
Listen/buy vinyl