The return of Tropic Of Cancer, Edward reworking Krautrock royalty, Borai turning in some hardcore for Hotline, Surgeon being inspired by the Hawaiian jungle, Young Marco introducing his new label. All this and more feature in our picks of the week's vinyl.
Harmonia & Eno '76 – Edward Versions (Die Orakel)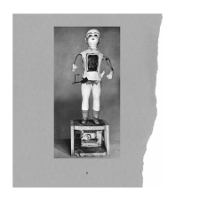 With six release on the board so far, it must be said that Oliver Hafenbauer's Die Orakel is one of the most interesting labels to surface in the past two years. With an aesthetic that suggests influence from silent, black and white German cinema (think Fritz Lang and Robert Wiene) the music is equally oblique and arcane. Its first release landed in 2013 through Live At Robert Johnson fixture Christian Beißwenger as TCB (featuring a MM / KM remix), and the label later introduced Juares, an enigmatic entity whose debut 12" used German novelist Thomas Mann as a reference point. Giegling mainstay Edward has also played a significant role in Die Orakel's development by supplying the label's second release (a nod to director John Carpenter this time) with the Feuerhand three-track, and now he delivers two variations of Brian Eno and Krautrock outfit Harmonia's work. Edward joins Shackleton & Appleblim as an artist to reinterpret the music, and here the 14 minute 'Close To Pompeii version' of "Sehr Kosmisch" sees Edward deliver one of his best and most immersive productions yet, while depending on your tastes, his 'Desert version' of the infamous "Athmosphere" (that clocks in at just under 10 minutes) is just as eloquent.
Tropic Of Cancer – Stop Suffering (Blackest Ever Black)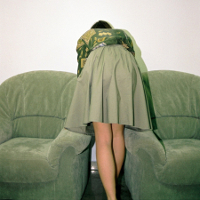 It's Tropic Of Cancer week as Blackest Ever Black grace us with two records by Camella Lobos' project  with the all new Stop Suffering 12" grabbing the headlines. This three-track 12" sees Lobo collaborate with Telefon Tel Aviv's Joshua Eustis and it's impossible not to be struck by the overarching motifs which give the music its powerfully forlon thematic. While many passages across the three tracks are light and airy the music is undeniably heavy, with muted kicks in "When The Dog Bites" and swells of drone in "I Woke Up & The Storm Was Over" adding to the record's weight. It's the title-track, though, which will resonate will fans of the Restless Idylls album most for its vocal and guitar elements, and with BEB also giving "Victims" and "Be Brave" from those Downwards records a fresh release, Stop Suffering offers another glance at the shape Tropic Of Cancer has taken since Lobo took on the project as a solo pursuit.
Anthony Child – Electronic Recordings From Maui Jungle Vol 1 (Editions Mego)
It's been a stellar 2015 for Editions Mego and with good reason seeing as Peter Rehberg's label is celebrating 20 years of releasing music, and this release can only be described as the figurative cherry on the pie. Anthony Child's burgeoning penchant for modular synthesis was spoken about at length in this interview on Juno Plus from earlier in the year, and now, with the addition of sounds and inspirations captured in Haiku-Pauwela, Hawaii, the techno legend channels his newly found trade into this conceptual album. Electronic Recordings From Maui Jungle Vol 1 sees endless sequences of pulse, drone and arpeggiated Bulcha synth signals intermingle with the subtle sound of nature, bridging the gap between a synthetic world of sound and the real. The title suggests we may be treated to further volumes too.
Svreca – Narita Remixed Terminal 1 (Semantica)
Early this year Svreca released his Narita EP, a record like so many quality Semantica releases seemed destined to become something of a 12" only referenced by the hardcore of techno. From the minimal bleep of "Ebisu" to the earth devouring vamp of "Mountain Splitter", Narita offered a range of contrasting club tracks, and there's legs left in it yet. Given the record's title, there's reason to believe this won't be last of Narita remixed, and this first batch comes from two artists; Surgeon and Belgium's Yves De Mey. Giving the hardcore what they want, it's safe to assume Surgeon has rewired components of "Mountain Splitter" through his modular equipment to deliver a barbarous nuance of the overwhelming original, while Yves De Mey delivers two remixes of "Trance". For a track that sounds like an angry metallic beats lurking the Antwerp sewers there's the 'Lush 104 remix' while for something more syncopated and atmospheric it's all about the 'Env Follower remix'.
Alvin Aronson – Aevus (White Material)
Up until now Alvin Aronson had only been seen delivering remixes for Mark E on Spectral Sound and Galcher Lustwerk on Tsuba. There is clearly some alignment with the latter as the Brooklyn-based Aronson makes his debut on local outfit White Material with a sure-footed six-track EP that sits comfortably with the ever-deep aesthetic of the label. Admittedly two of the tracks are brief excursions into sound design that might sit more comfortably on an album, but they point to the breadth in Aronson's repertoire. "Fog City" keeps this air of mystery about it as it weaves subtle minimalistic rhythms and samples through a hazy bed of pads, but "Extension" brings things back into a moody, heads-down house focus. "Drone Techno" meanwhile plies a trade in nagging, off-kilter mechanisms that might suit the early part of a Berghain session, and then "City 2" returns to a more discernible kind of jack as witnessed through hungover eyes.
Borai – Anybody From London (Hotline)
Whilst Borai, the best dressed chicken in Bristol, otherwise known as Boris English, hasn't been hiding these past few years, it does feel like it has been sometime since we heard a definitive artistic statement from the producer. Those early 12"s from English for Apple Pips, BRSTIL, and Tasteful Nudes suggested he was destined for great things, yet he's seemingly reclined from the spotlight of late, offering up only contributions to a series of split 12"s. Consider this double pack on Hotline a return. And then some. The title track has been getting everyone excited, plucking out a MC intro to a Top Buzz set from an early '90s rave from YouTube and deftly placing it amidst some rugged hardcore business. It's a sound that prevails across the shockingly pink double pack, and will appeal to anyone that's been loving the breakbeat infused antics of PLO Man, Sotofett et al of late, though it comes with that defiantly Bristolian flavour.
Dawit Eklund – Ourobouros EP (1432 R)
While Future Times may be known as the hot ticket for rugged grooves emanating from the US capital, in the past year or so 1432 R have equally been representing of Washington D.C. You might have peeped Dawit Eklund sparring with Dolo Percussion on the recent Vibe 3 compilation, but he gets the run of a whole record for his debut release. "Litchi Juice" definitely sports the same brazen hardware approach as the Future Times crew, but this is far from a knock-off record. The drums pound with urgency, the acid bass thunders down and the synths are twisted into all sorts of lurid shapes. "Lies Are Chic" may well be a pointed track title, but the music contained within is an essential statement of rubbery oddball techno intent. The "Microdose Mix" equally keeps the low-end action up with a hard bruking cut that could have come out of the rowdier end of the West London broken beat heyday.
Young Marco / Various – Sorry For The Late Reply (Safe Trip)
It's fair to say that Young Marco has been busier as a DJ and remixer than as a producer in his own right in the last few years, at least going by his release schedule. As such, fans of the plucky Dutchman's sound should be thrilled to see the arrival of this expansive remix compilation on new label Safe Trip. It gathers together some previously released remixes alongside new and unreleased versions of names such as Heatsick, Mock & Toof and HNNY, and it's testament to Young Marco's creative vision that all these different sources can sit together so naturally. Whether it's the vocal-led chimes of Zulu Pearls' "Not Like The Others" or Vangelis Katsoulis' "Enigma", the same starry-eyed wonder and gentle, warming groove pervades the music, making for a thoroughly satisfying journey down the smoother avenues of house music.
Floating Points – Elaenia (Pluto)
There was inevitably going to be a great deal of hype around Sam Shepherd's debut album considering the swirling legacy of sumptuous, classically-informed house music he has built up around him. It goes without saying that one as learned as he would opt for a listening experience rather than a bunch of floor fillers (and sure enough the release is on single vinyl, not double), but despite such expectations the first hit of Elaenia is no less spellbinding. "Nespole" tingles the nape with its swells of synth strings, "Silhouettes (I, II & III)" hurries on a bed of restless drumming and the title track unfurls with poised key refrains. The expressive and powerfully emotive lilt of Shepherd's compositions ensure this is a piece to be enjoyed as a whole, taking you to some very pleasant places along the way that both follow on from his previous work while plunging into more abstract territory and making it sound totally natural.
Severed Heads – Lamborghini / Petrol (reissue) (Dark Entries)
Dark Entries have certainly gotten some mileage out of Severed Heads in their quest to unearth all the best curios of forgotten industrial, synthwave and soundtrack music from years gone by. With numerous albums now lovingly restored and available to a whole new generation of music lovers, now this absolute gem of a single crosses our path with a shockingly modern sound that could well be a gateway for even more heads to discover the sound of the pioneering Aussies. As the story goes, "Lamborghini" became an accidental Chicago club hit – later featuring on Australian TV in Sydney to demonstrate the video synthesizer – and this ethereal diamond in the rough of synth pop pre-dates house by a good few years. The ensuing "Petrol" versions all dabble in the various dimensions of the Severed Heads sound to wonderful effect, with all four tracks serving a lesson in how to be romantic, futuristic and gritty before such notions were quite so fashionable.