The mammoth Ostgut boxset, Steve Moore soundtracks, albums from Rabit and Syracuse, plus some excellent club 12″s all feature in our picks of the best vinyl. 
Has it really been five years since Emika was granted access to a closed Berghain to record the spectral silence of the place for the Ostgut Ton family to use as base material for the Funf compilation? How time flies. Early this year the label celebrated a decade in the business with a monolithic weekend-long party at Berghain that's since become something of legend, and the celebration continues with this lavish box set. At £100 it's certainly a collector's item, and it's the label's biggest project since their 'Berghain Opera' Masse. The usual suspects are all accounted for: Dettmann, with his trademark scratchy atmospheres in "Encode II", Len Faki editing LB Dub Corp, a rare Ben Klock production, Marcel Fengler (featuring Elif Bicer) – to American ring-ins Function, Anthony Parasole, DVS1 and Ryan Elliot. It's not all masochistic techno though, and you'll find sweeter, deep and loving productions by P-bar residents Virginia and Steffi, to others by Dinky, former label manager Nick Hoppner, on top of Fiedel's semi-ironic electro – but wait, there's more!

Maoupa Mazzocchetti – Untitled (Mannequin)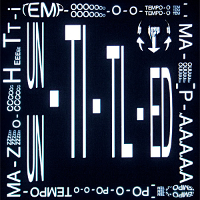 Maoupa Mazzocchetti is a name (and what a name) that should be all the more familiar by now. The Brussels-based producer first surfaced for the equally emergent Unknown Precept label with the impressive A-Tranquillity and A-Morality EPs, and now he makes his way over to Alessandro Adriani's Mannequin for one hell of a debut 12". In understated fashion, Mazzocchetti delivers three decaying cesspools of mutated techno, electro and brash EBM, with lead cut "Why're You Talking About You???" sounding like a beaten down rave track doing battle with Gesloten Cirkel's "Zombie Machine" and Powell. The gnarly synths remain in "Another Siniistra Century" however clamorous percussion is stripped back, making for a guttural drum track with DAF-like vocals, and add the lyric 'humanoid' to "Psycht See" and you have a underground classic.

Makaton – Nothing Can Be Held In Our Hands For Long (Blueprint)
Rodz-Konez boss Makaton ain't by any means a new name but the UK techno producer has been making a comeback of late thanks to Token, and now James Ruskin's Blueprint. On this release, Steve 'Makaton' Bailey skirts away from his known tone of those noughties releases and delivers three tracks which are by far his freshest to date. There's a mangled, experimental edge to all productions that all the while being functional, flex the boundaries of DJ compatibility through disjointed beats, frosty field recordings and syncopated grooves. Contorted electronics in both "Six Feet Under" and "Cold Black Heart" sound like a reduced, ballsy versions of Marcel Fengler's funky 2009 cut "Twisted Bleach", but should you be after some proper UK techno heat (think Luke Slater) it's all about lead cut "Point Suspension".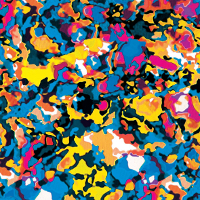 Following 12"s by mystery man Zap Francis, Software's Co La (check out his No No LP) and that Nozinja and Tessela switch-up (a sleeve to check out too) comes Spaces' second release on Bleep. Otherwise known as John Flynn, the artist is being mentioned of late for his involvement in helping produce music on Bjork's latest Vulnicura LP, and here he makes some headlines of his own with this Two EP, featuring a suitably glitchy remix by Mark Fell of the Portuguese-styled lead cut "Make The Switch". It's other tracks "Chase Back" and "Noon To", though, that sound as though they've come from a drain that's sucked a kaleidoscope of colourfully meshed sounds through an industrial network of pipes and squashing conveyor belts, turning the original source material into a murky mess of dredged techno. Delicious.

Rian Treanor – A Rational Triangle (The Death Of Rave)
Prior to this debut release for Conor Thomas' The Death Of Rave label, Rian Treanor's appearances on music had largely been connected to Mark Fell, and that's not hard to surmise from the brand of electronica he imparts. Using the most finely buffed, chrome-plated synth lines and working in non-standard rhythmic configurations beamed squarely in from the future, this is exactly the kind of advanced electronic music that Fell paved the way for with his work in snd. Compared to the hyper-minimalism of Fell's early output though, there is a more fulsome spread of sounds operating in the sci-fi folds of Treanor's constructs, as can be heard on the scattered electro machinations of "Track 3" or the footwork-infected shudder of "Track 4". With a penchant for plush sound design and plenty of funk worked into the joints, this is the kind of music we should all be listening to in the future.

Syracuse – Liquid Silver Dream (Antinote)
Having previously seduced us with pop-infused dreamy synth ballads on short but sweet singles, French duo Syracuse widen the reach of their sound with this mini-album for regular haunt Antinote. The same pervading sense of sensuality is present, thanks in no small part to vocalist Isabelle Maitre, but the sonic palette is much richer here. "Love" is a particular highlight, pushing a sumptuous and fearlessly dubbed out brand of synth pop rich with mystery and weirdness. Elsewhere the electronics get more complicated on "On Desert Oceans" and positively jacking on Moroder-ready burner "Liquid Silver Dream", but still romanticism is king in the world of Syracuse. Considering how small the view into the Syracuse world was previously , it's a delight to be able to spend some time exploring more energetic, unusual and unexpected sides to the Parisian partnership.

Although he may be somewhat associated with the grime vanguard of Wen, Mumdance and Logos, Rabit has been happily existing in his own strange bubble on previous releases for Soundman Chronicles, Glacial Sound and Diskotopia. Now the Houston-based producer has made the move to an album in typically wild style, serving up eleven tracks that whip by in a flash of sketchbook ideas that never breach the four-minute mark. Track's such as "Ox" typify the Rabit sound, all guttural industrial textures pushed into sharp half-step rhythmic arrangements only to be assailed at every turn. There are experimental diversions into atmospheric sound design that sound like they should be accompanying a big budget blockbuster, such is the level at which Rabit's sounds operate, but then in the next breath you're flung down into a slow, heavy grinding stomp that would make Hades blush.

Acid Arab – Djazirat El Maghreb (Versatile)
Having previously put together the Collections compilation for Versatile, Parisian duo Acid Arab return to their label of choice with a new single that represents one of their first outings dedicated to original material. The concept is unsurprisingly focused on fusing Western electronic music with traditional sounds from the East, and it manifests itself best on the enchanting "Amal" with its snaking percussion, teasing drones and wild horns. The instrumental of "Hafla" whips up a more conventional brand of acid throb and looped up instrument samples, while the club version of "Mogador" gets into a swinging groove that winds up into fever pitch the nerve shredding synth noises that keep rearing up throughout the track. Clearly intent on pushing their premise in different directions every time, Acid Arab have once again demonstrated just how to draw on multiple influences without sounding forced.

Max McFerren – Monk's Mood (Allergy Season)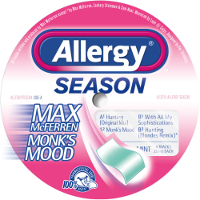 It has definitely been a breakthrough year for Max McFerren, having joined the 1080p crew on their European tour following the Sipps 12" dropping recently, not to mention a 12" on Ultimate Hits, and now he follows up that success with a single for Physical Therapy's label Allergy Season. As ever a range of house and techno styles abound from the mind of McFerren, from the orchestrally-embellished groover "Hunting" to the strung out beat science of the title track. "With All Your Sophistications" comes on like a peak time warehouse banger but in fact the same woozy, heavy-lidded spirit manages to seep its way into the mix. RVNG pair Blondes drop a remix of "Hunting" that politely chops up the original melodies and makes for a more nagging, techy alternative that still boasts the same emotive qualities, rounding a package of thoroughly playable, distinctive club jams for adventurous souls.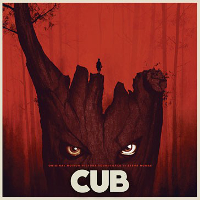 Phillip Glass, no. Ennio Morricone, no. John Carpenter, no. Steeve Moore, yes! Cub is a Belgian film giving Jonas Govaerts his feature length debut as a director, and its story follows a group of young cub scouts terrorised by "a bloodthirsty poacher", with a Steeve Moore soundtrack to boot – just check out the 11-minute "The Hunt". It's the second soundtrack Moore – an artist affiliated with labels like L.I.E.S, Future Times, and not surprisingly Death Waltz – has released this year following The Guest, and this record is largely made up of short, ominous, bassline-driven vignettes and goulish atmospheres (Lena Willikens, are you reading this?), and you'll find touches of Italian horror themes in tracks like "The Treehouse" and "The Truck" – and you'll even find some drums in "Sam vs Kai". Run!