Not Waving lands on Diagonal (finally)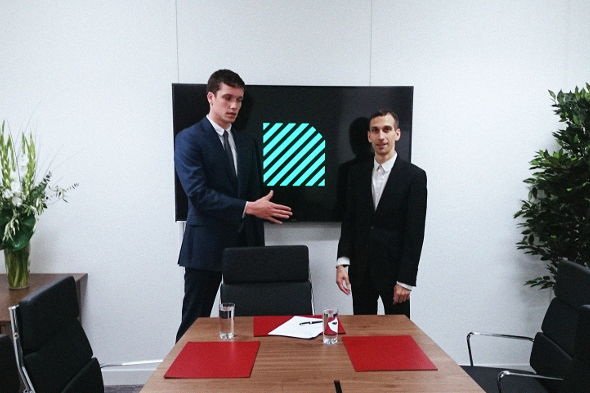 Alessio Natalizia's ever developing project has a one-sided 12″ due ahead of a full album next year. 
Italian artist Alessio Natalizia has been a presence on many Diagonal shows throughout the year, with Jaime Williams and Oscar Powell's label freely suggesting some Not Waving material from him was forthcoming at some point soon. As the superb photo above attests, this union has now been made official with Diagonal set to unleash "the worst-kept secret in London-based computer acid," initially through a one-sided 12″ called Get Serious which is due out later this month. Available to stream in full below, the track presents a fiercer edge to the Not Waving sound that makes it wholly suited to the Diagonal cause.
Under the name, Natalizia has been in rampant form with no less than seven cross-format albums issued in the past two years across Ecstatic, Emotional Response and his own eponymous label. Diagonal promise a "monstrous" eighth Not Waving album from Natalizia will follow next year along with remixes from Russell Haswell and An-i, though they are keeping the full details of that under wraps for the time being. Confirmation of Natalizia joining the Diagonal fold comes in a year where the label has really impressed thanks to contributions from Green Gums, Evol, Russell Haswell, NHK'Koyxen and that gurn-inducing 2 Unlimited bootleg.
Diagonal will release Get Serious by Not Waving in late-November.
Tracklisting: 
A1. Get Serious
Diagonal on Juno