Yves De Mey is Drawn With Shadow Pens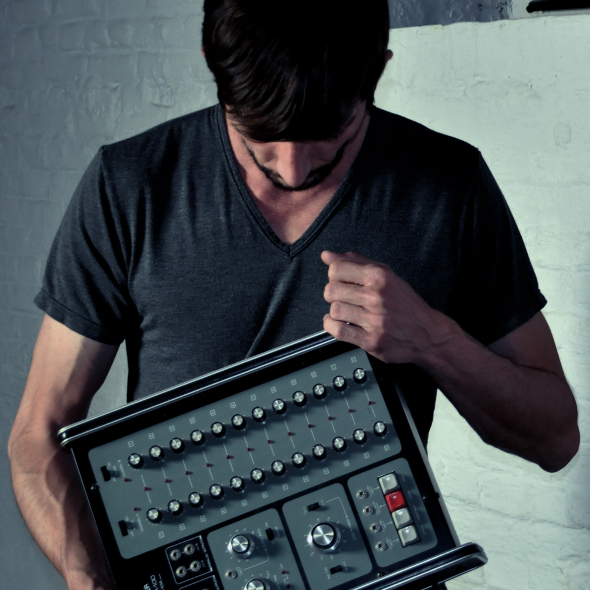 Spectrum Spools will release the Belgian artist's second album in January.
With a minimum of productions surfacing this year, Yves De Mey's focus has been on live performance and the development of the Archives Intérieures label he oversees with Sendai collaborator Peter Van Hoesen. A welcome surprise performer at last month's Unsound Festival, De Mey was also a highlight of Paris event Weather Festival with a three-hour DJ set that really explored the meaning of modern ambient music (listen here if you haven't yet). As for Archives Intérieures, the label has put out just the one record this year, but it was quite an ambitious release with Peder Mannerfelt critiquing Western European colonialist history on The Swedish Congo Record.
There have been whispers of a new album from De Mey on Spectrum Spools throughout the year, and John Elliott's Editions Mego offshoot have now confirmed the Belgian will debut on the label in January with the grand title Drawn With Shadow Pens. Featuring some nine tracks spread across two slabs of vinyl, the album is described as "a successful attempt at striving to reach new a new apex in modern electronic synthesis," with De Mey recording all the music in one take and in mono. The clanking, metallic sound design of "Adamance" can be heard below to give you an idea of how the "next offering in the Y.D.M. codex" is shaping up.
Spectrum Spools will release Drawn With Shadow Pens by Yves De Mey on January 22.
Tracklisting:
A1. Prelament
A2. Adamance
A3. Remains Of Rays
B1. Ostia
B2. Xylo
C1. Yearned
C2. Stabbings In Fluid
D1. Moinen
D2. Single Patch End
Spectrum Spools on Juno