Lutto Lento turns over a Dog Leaf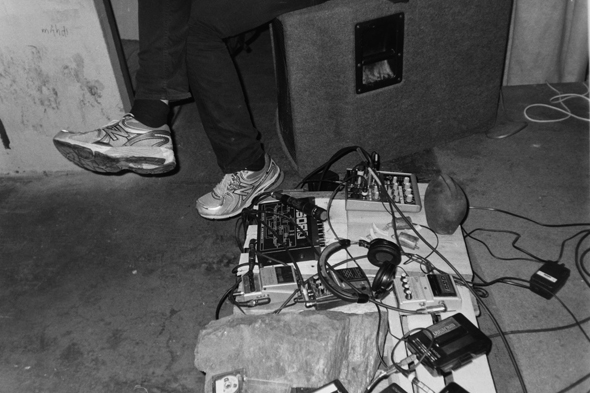 Preview a track from the Polish producer's next EP on Proto Sites.
The visibility of Polish house music and its key protagonists is at an all time high. It was mere months ago that Matt Anniss was celebrating the rise of labels such as The Very Polish Cut-Outs and S1 Warsaw with his Poland Rising feature, and since then leading light Lutto Lento has been equally busy with the Mondo Hehe EP on Transatlantyk as well as appearing on a compilation from the label. Proto Sites meanwhile have been slowly forging an identity as a label of note from their base camp in Slovakia, having particularly made an impact with the S. Olbricht release Trancess earlier this year, which we picked up on for its striking video.
As was mooted back in the summer, Lutto Lento has finally come through with a release for Proto Sites that adds further levels of intrigue to his curious musical personality. While his From The Depths appearance dealt in wild, sharp angles and his Where To Now? debut revelled in the dustiest manifestations of house, this new EP pushes sample manipulation to the next level in a hazy celebration of Polish jazz and experimentation atop some sturdy floor-friendly rhythms. Ahead of the release of the four-track EP next month, we have a stream of the clubbier cut "Mantle Of Strength" from the record available to check out below. Unsound attendees may want to check Lento's scheduled performance – more details here.
Proto Sites will release Dog Leaf EP by Lutto Lento on November 16.
Tracklisting:
A1. Dog Leaf
A2. Gang Dog Ghosts
B1. Mantle Of Strength
B2. Anika
Lutto Lento on Juno
Photo credit: Piotr Kurek.