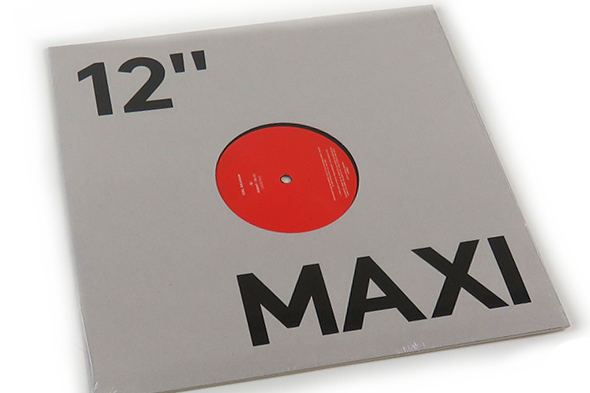 In recent times, the art of crate digging has been taken to dizzying new heights. In an age when discovering something strange and unlikely is as easy as randomly browsing Discogs, professional record collectors have been forced to look deeper, harder and longer to discover genuinely unknown gems. This, of course, has always been part of the fun for those who run obscurist reissue labels – think Dark Entries, Emotional Rescue, Athens of the North and People's Potential Unlimited, for starters – but you do sometimes wonder how much there is out there still to discover.
Despite this, the greatest, or luckiest, diggers keep delivering the goods. You can imagine the open-mouthed look of amazement that no doubt spread across the face of Red Light Radio founder Orpheu De Jong when he first listened to the curious cassette he'd found during an otherwise routine crate-digging mission. The cassette came accompanied by a typed track list and hand written note. It was the work of an unknown San Francisco-based electronic musician called Joel Graham. Upon further investigation, he discovered that Graham was a contemporary of Patrick Cowley who had recorded a couple of cassettes, both of which were sold privately to friends or via mail order featuring material he planned to use in an all-electronic live show.
Naturally, De Jong took this discovery to friends Tako Reyenga, Abel Nagengast and Jamie Tiller, founders of the Red Light Records-affiliated Music From Memory label. They were so blown away by what they heard that they decided to track down Graham, in order to make their two favourite tracks – "Geomancy" and "Night" – available on vinyl for the first time to inaugurate their 12″ series.
Despite being recorded in 1982, both tracks still sound unnaturally futuristic, with stylistic ticks that would, years later, become the norm in electronic music. Examine flipside "Night" in great detail, and you'll hear the woozy, spacious, delay-heavy pulse of dub techno, the rolling ebb-and-flow of 21st century dancefloor minimalism, and the heady, drum machine-propelled hypnotism of overtly functional house music. There are musical references contemporary to the period, too; the melodious, new age influenced compositions of Vangelis, the wonky creepiness of experimental Radiophonic Workshop soundtrack pieces, and the undulating proto-techno of Kraftwerk. All of this from a track that was seemingly constructed entirely out of synthesizers and a lone, cheap-sounding drum machine, plus a smattering of space echo or tape delay. No wonder Music Is Memory was so keen to release it.
In some ways, the accompanying A-side, "Geomancy", struggles to match this mammoth piece of unlikely futurism. Yet after repeat listens, you soon realise that it's every bit as far-sighted. For starters, the track is built around a metronomic kick drum and restless, repetitive electronic percussion hits that pre-date Chicago house by years. The early combination of alien electronics and fizzing synthesizer bleeps sound like some of Delia Derbyshire or John Baker's more urgent Radiophonic Workshop works. It reminder this writer of some of Orbital's more minimalistic works, too, such as "Attached" and "Semi-Detatched" from Snivilisation.
Yet as it progresses, and the drawn-out horror motifs and church organ chords become more prominent, the reference points change. Some may hear echoes of soundtracks to cheaply made horror films, others a dystopian take on Tangerine Dream. Either way, you'll be as mesmerised and astonished as Orpheu De Jong no doubt was when he first discovered it.
Matt Anniss
Tracklisting:
A1. Geomancy
B1. Night