Meakusma to release Bryce Hackford album
The Belgian label welcome the Brooklyn-based artist to their fold with an eclectic album called Behind.
Keeping up with Meakusma has been a pleasurable past time at Juno Plus with a stand out highlight this year being Mix Mup's Beach Hotel De Haan EP, with music from Madteo, Different Fountains and Georgia to Terrence Dixon before that adding to the label's modest but well regarded reputation. To date the Belgian label have released two albums, Georgia's Like Comment LP, described by Oli Warwick as a piece "pushing in opposite directions at once," and Different Fountains' Shrimp That Sleeps. For its third full length Meakusma has hooked up with New York producer, DJ and busy collaborator Bryce Hackford to provide the American with his second solo album, Behind, which follows his Fair LP released on Moshi Moshi sub-label PRAH in 2013.
The nine-track album presents a variety of styles ranging from radio frequency field recordings and piano ambience, deeper house and techno workouts, to funky pop numbers and smatterings of Italo and coldwave dance tracks. It proves Hackford has quite the sonic palate, with this release following a bevy of remixes he was commissioned to do for DFA's release of Delia Gonzalez' In Remembrance album earlier this year. Furthermore, a press release goes on to explain, Hackford "developed tracks for Behind by weaving live instrumentation alongside samples of both pre-recorded and field-captured sound," adding the album was "sequenced and shaped holistically, uniting heterogeneous musical spaces in one collection." Preview the album below and for more on Meakusma make your way over to our label feature.
Meakusm will release Behind by Bryce Hackford on November 6.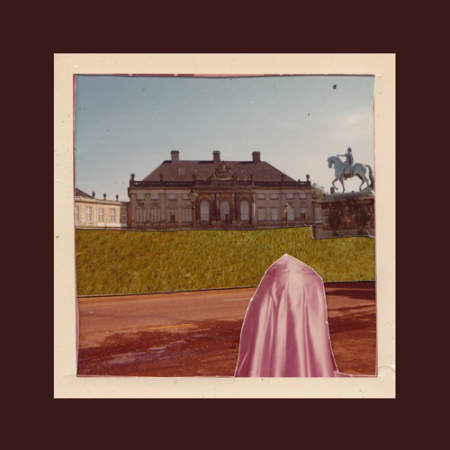 Tracklisting:
A1. 100 Grand
A2. Sand
A3. Demeaning
A4. Round Trip
B1. Atlantis
C1. Negative
C2. Transitions
D1. Left
D2. After (Flood)