GE-OLOGY and Mark De Clive-Lowe hook up Moon Circuitry
GE-OLOGY returns with legendary house keyboardist in tow for a release on Sound Signature.
Like so many great and humble talents, GE-OLOGY has been quietly doing his thing for a long time without stepping too far into the limelight. As a composer and producer he has worked with some notable big hitters, including Mos Def, Talib Kweli and Jill Scott, while the GE-OLOGY alias in particular had some flurries of activity in the mid-to-late-2000s with an album Ge-ology Plays Ge-ology on Female Fun Records. Largely though he seems to have taken something of a low-key role while continually working in a multitude of styles rooted in black American soul music. New Zealand's Mark De Clive-Lowe meanwhile made his name as an keyboardist of serious clout, moving in deep house and broken beat circles that landed him releases on MAW, Tru Thoughts and Honest Jon's as well as his own Antipodean Records.
Such varied musical experience seems to find favour with Theo Parrish with their music, spearheaded by GE-OLOGY, signed to Sound Signature, and the combination of GE-OLOGY and Clive-Lowe on this new 12" single feels like a logical fit all round.  The release represents just the second record from Sound Signature this year, accompanied only by the Dego & Kaidi Thatham 12" Adam Rock Dissed!! Both two tracks differ considerably, with A-side cut "Moon Circuitry" matching cosmic boogie synth flex with a techy rhythmic thump, while "Escape On The Lodge Freeway"  deals in a more natural, piano-led refrain atop strafing techno abstractions. Check out clips from Ge-ology & Mark De Clive-Lowe's tranmission in the SoundCloud player below.
Sound Signature will release Moon Circuitry by Ge-ology & Mark De Clive-Lowe soon.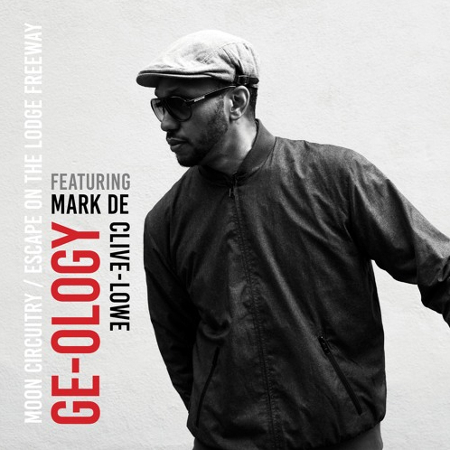 Tracklisting:
A. Moon Circuitry
B. Escape On The Lodge Freeway