Lux Rec have Unpleasant Music For Unpleasant People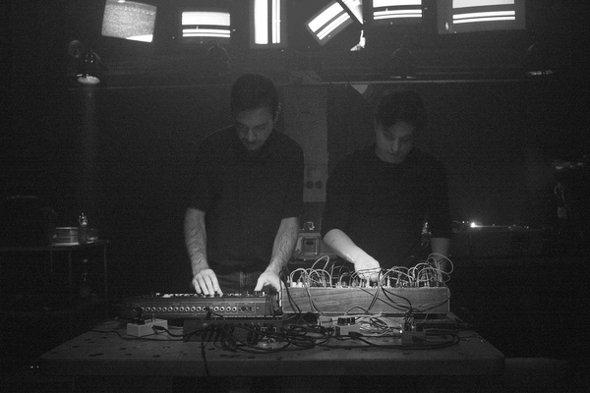 Daniele Cosmo and label regular CCO are back with a four-track EP as Savage Grounds.
With recent releases including Frak's Primitive Drums and The Dying Lights compilation, it's clear Lux Rec has a keen instinct for signing up artists from outside its immediate circle, but Daniele Cosmo has also made a point of building up a label identity around a core group of regulars. Following impressive turns on Mathematics and Plak, Switzerland's Florin Büchel is one such regular and his Contra Communem Opinionem (CCO) project has been involved with the label since early doors with the The Secret Life Of A Transistor Bassline 12″ and Music For Cosmonauts album, a CD release of a live set Büchel played at Leipzig's Zukunft Club.
Together with Cosmo, who first appeared on record alongside CCO as Savage Grounds for the 2014 release Over Fences, the duo re-emerge on Lux Rec with a four-track EP called Unpleasant Music For Unpleasant People. Described as exploring a "darker, noisier, more menacing sound", all of its tracks were recorded in one take with a limited arsenal of an 808, modular synthesiser and Space Echo. Although it's not scheduled for release until December, Lux Rec have made B2 cut "Deranged" available to stream which can be found in the player below.
Lux Rec will release Unpleasant Music For Unpleasant People by Savage Grounds on December 14.
Tracklisting:
A1. Uproar
A2. Soaring
B1. Motoric
B2. Deranged