Dark Entries reissue more Severed Heads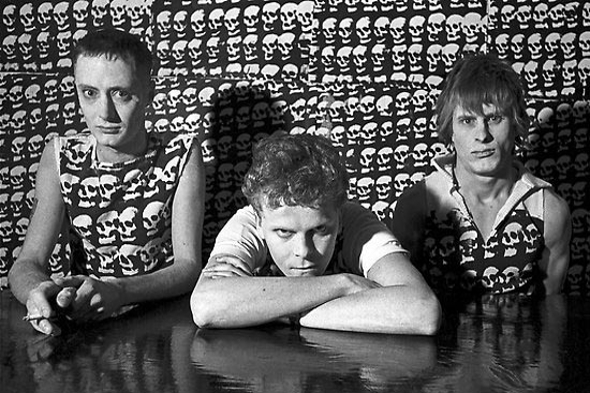 A new archive compilation and single from the legendary Australian industrial pioneers will be released next month.
It's been a good time to be a Severed Heads fan, as the resurgent interest in industrial music has given rise to a swathe of reissues from the highly influential group. As recently as May this year Optimo Trax released a single of B-side dubs from the late '80s-early and '90s club-flirting period of the band's history, while in 2014 Since The Accident came out again on Medical Records and their smash hit Dead Eyes Opened resurfaced on Dark Entries. Dark Entries have of course been one of the most reliable lighthouses for those sailing on the wild seas of archaic electronic music with an industrial bent, with the most recent announcements in the San Francisco label's unstoppable archaeological release schedule including old gems from Patrick Cowley, Liquid G, Shoc Corridor and Boytronic.
Now Dark Entries have two separate Severed Heads treats lined up, which should be welcome news for devout fans. First up is the Petrol EP, which documents the title-track from its first incarnation as "Lamborghini" where it became an accidental Chicago club hit – later featuring on Australian TV in Sydney to demonstrate the video synthesizer – followed by a 7" single version, by which time the track had become known as "Petrol".
Landing on the same day will be the retrospective compilation Clifford Darling Don't Live In The Past, which was originally commissioned by the Heads label in 1985 as a collection of early demos, live recordings and one-off experiments recorded between 1979 and 1983. Fortunately the band still has the digital recorder these off-cuts and rarities were collected on, and so the collage like sequence of rugged tape loops and abrasive synthesiser motifs now see the light of day on a double vinyl package. You can preview clips from both the compilation and Petrol EP below.
Dark Entries will release Petrol EP and Clifford Darling Don't Live In The Past by Severed Heads on October 8.
Tracklisting:
Petrol EP
1. Lamborghini (Petrol 1982)
2. Petrol (Live At Metro July 1982)
3. Petrol (Country & Western 1984)
4. Petrol (Version 1985)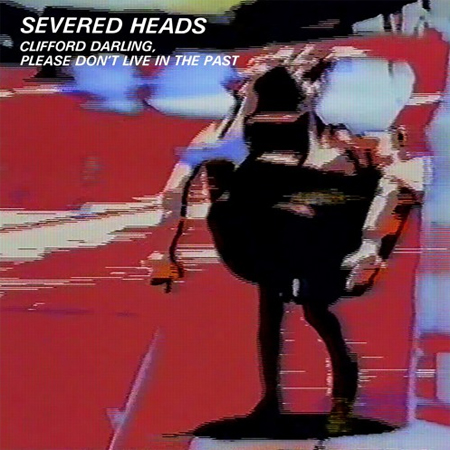 Clifford Darling Don't Live In The Past
1. Advertisement
2. Prototype Pop
3. Exiles Excerpt
4. A Day In The Country
5. Elephant Decibels
6. Power Circles
7. Alaskan Polar Bear Heater
8. Umbrella
9. J. Edgar Hoover
10. Blame
11. Meanwhile, Back At Exiles…
12. Dance
13. Saturday Night
14. Man Dat Hip
15. An American In Paris
16. Tarzan's Grip
17. That That Revolves
18. Special Day
19. Malt Duck
20. Never Fall In Love
21. Nazi Beach Party
22. A Relic Of The Empire No. 2
23. Tiny Fingers
24. Sydney Quads & The Megascope Space Probe
25. Play It Again
26. Carry My Books
27. Nightsong
28. Car Ad