In Aeternam Vale and WSR next for Contort
The Kerridge-driven label expands with details of cross-format releases due over the next month.
Inaugurated in February in quite grandiose fashion with Always Offended Never Ashamed, a second album from Samuel Kerridge, the Contort label has developed into a curious project for the producer and his wife Hayley with close ties to their long running Berlin night of the same name. Since that aforementioned Kerridge album, Contort have gone on to issue the Post-Crucifixion cassette from Regis, which featured a recording of the Downwards man's jungle DJ set at Contort in 2012 and a seven inch of a similar tone from Samuel called Sonic Instruments of War.
Following their successful involvement in the 2015 edition of Berlin Atonal, Contort have outlined their next two releases which continue the label's format-jumping endeavours with a cassette from the excellent In Aeternam Vale first up. Having spent his earliest days committing countless recordings to tape, Laurent Prot has seen numerous labels – Minimal Wave most prominent among them – look to present his work on vinyl so its a nice twist to see some new In Aeternam Vale surface on cassette. The title gives it away here, with Live at Berlin Atonal 2014 – Contort, a recording of Prot's performance for the festival last year which James Manning highlighted as a standout in his subsequent review.
That cassette is due for release at the end of the month and an excerpt can be heard below, with Prot sounding in particularly hypnotic and pulsating form. This will be followed by the Stainless 12″ from Manchester-based Italian musician Emanule Porcinai under his WSR moniker which is due on Contort in early October. To date, Porcinai's output has been a self-released album and a 12″ issued as part of UKNOT with Ilian Tape associate Schiari, and his upcoming record for Contort is said to explore the "contrast between acoustic music and synthetic rhythms."
Contort will release Live at Berlin Atonal 2014 – Contort by In Aeternam Vale on September 25 with Stainless by WSR arriving on October 2.
Live at Berlin Atonal 2014 – Contort Tracklisting:
A1. Part 1
B1. Part 2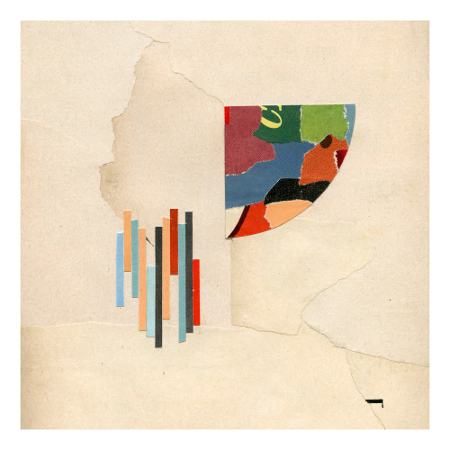 Stainless Tracklisting:
A1. Debris
A2. Stainless
B1. No Horizon
B2. Inner Oceans
Contort on Juno